Never one to miss her moment, enter the Hello Kitty Rolling Tray Set. The famous cat character was designed by Yuko Shimizu and was added to the lineup of early Sanrio characters in 1974. Hello Kitty's first appearance on an item was in March 1975 on a vinyl coin purse sold in Japan, where she was pictured sitting between a bottle of milk and a goldfish bowl.
Originally, Hello Kitty merchandise was focused on kids. In the 1990s, the Hello Kitty range turned retro to include teenagers and adults. Sanrio began selling Hello Kitty branded products such as purses, laptops, hoodies, ashtrays, wicked grinders, rolling trays, bongs, etc.
By 2008, Hello Kitty was responsible for half of Sanrio's $1 billion net income and there were over 50,000 different Hello Kitty branded products in more than 60 countries.
To celebrate the iconic kitty kat and her cult following, we tracked down some of the cutest Hello Kitty meowwijuana rolling trays on the market.
Kitty hearts & little twins rolling trays
This rolling tray is pretty and pink and comes with a pink metal grinder, a roach clip and a stash box that doubles up as a keyring.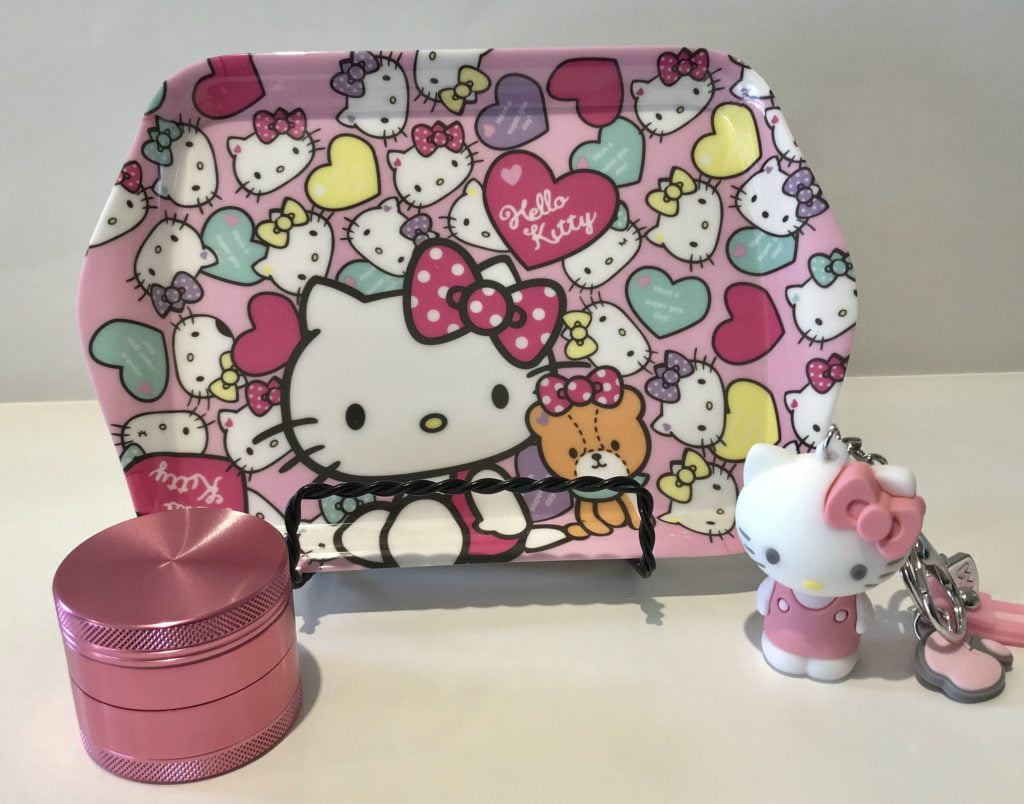 Hello Kitty Wood Trinket Tray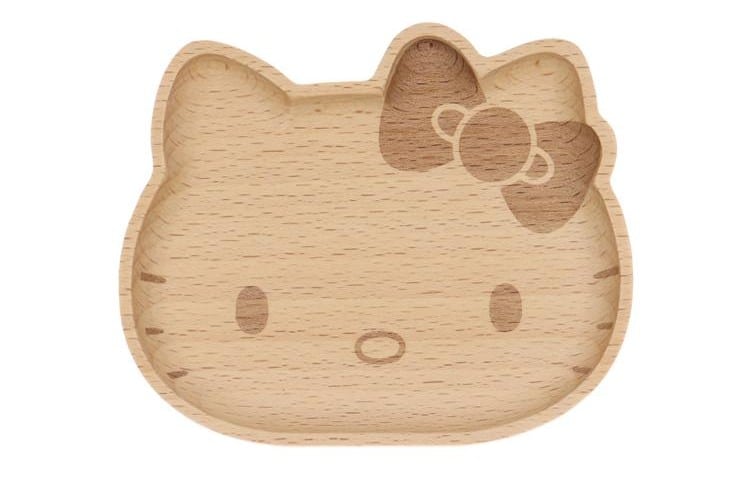 Made of solid wood and etched with your favorite character's face, the Hello Kitty Wood Trinket Tray is here to add some style to your next pot party.
Stainless Steel Hello Kitty Tray Set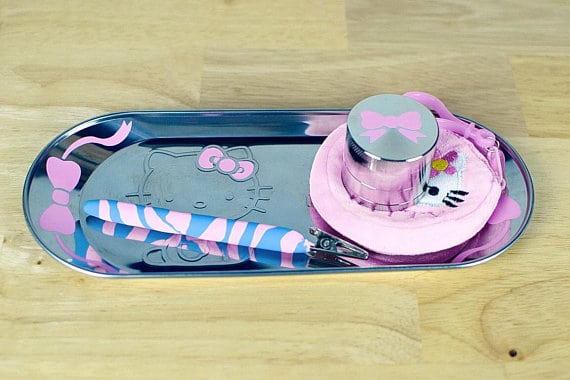 The surface of this Hello Kitty is as bright as a mirror.
Hello Kitty Star Wars Rolling Tray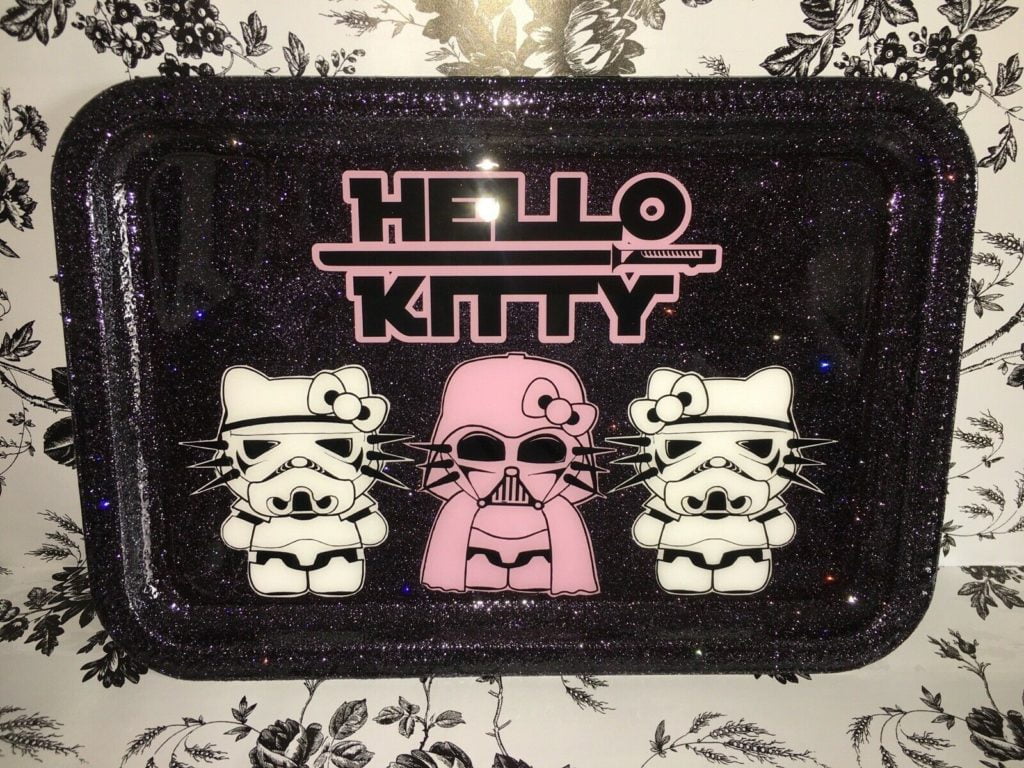 Rolling doesn't have to wait for a certain time of the day. Redefine your sesh in style on this Hello Kitty meets Darth Vader rolling tray. May the 4th be with you…