Do you want to roll a blunt like a pro and look fancy while doing it? Then these 24 Karat gold rolling papers will not only bring luxury to your fingertips, it will impress those who take a puff.
Offering one of the few innovations that embody luxury in the world of weed, Shine Papers is the inventor of the world's first 24 Karat gold rolling paper. The US-based company has combined an edible gold leaf with a slow-burning hemp blend base interior paper. Not only is the paper gold, but your ashes come out gold as well. 
The Price Tag
All luxurious pleasures have their price! In this case, you've got options. Their online shop offers a variety of rolling papers, joints and blunts, along with other merchandise and apparel.
There's no doubt that ever stoned citizen will want one of these on their wishlist:
Shine® The Brick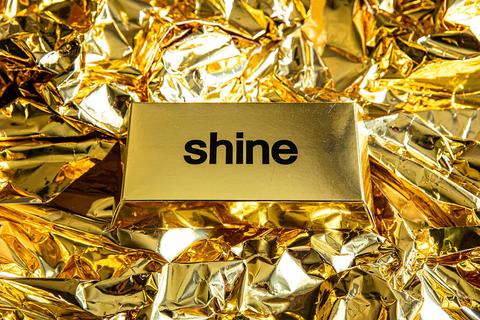 Glamorously packaged inside a "gold" brick, it includes:
1 shine® 6-Sheet King Size Pack
2 shine® King Size Gold Cone
1 shine® 2-sheet Pack
1 shine® Bic Lighter
3 shine® Stickers
1 Pure Leaf Wraps – Natural Flavor
1 Pure Leaf Wraps – Chocolate Vanilla Flavor
1 Pure Leaf Wraps – Double Cup Flavor
1 Pure Leaf Wraps – Golden Honey Flavor

Price tag: $110 retail value
Shine® Ultimate Experience Briefcase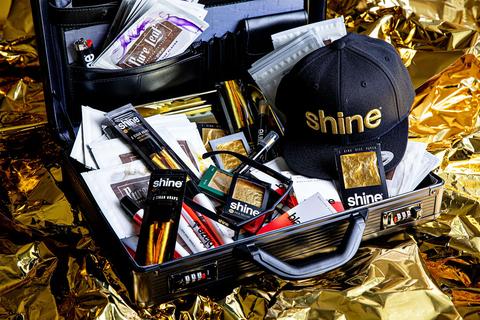 Go big or go home! This briefcase is stuffed with a bunch of flashy and nifty gadgets, rolling papers and merchandise.
Price tag: $840 retail value for only $420!!!
As of 2021, gold rolling papers from Shine are sold in 20 countries. The company's popularity continues to grow, especially among celebrities.