High temperatures tend to spend potheads looking for something chill and infused to beat a heatwave. Adhering to the demands of the stoned citizens of Oakland, Sublime Canna has launched marijuana-infused ice lollies, each containing 10mg of THC. Each frosty contains two pops, available in fruit punch and blue raspberry flavours designed to cool down stoners.
While Freaze may be California's first licensed weed ice pop, it's not the country's first. Green Solution unveiled its own in-house marijuana infused ice pops through its subsidiary NectarBee, according to Mary Jane. Also coming in at 10mg of THC a pop, NectarBee Icicles are offered in cherry and grape flavours.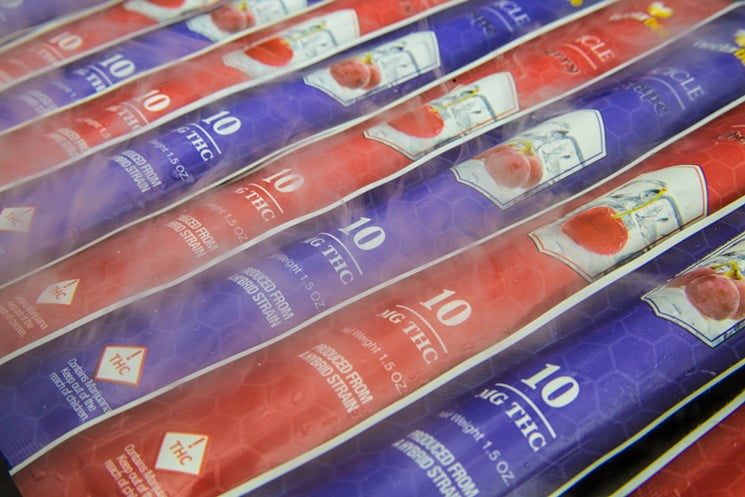 As cannabis and cold treats go hand-in-hand, it's a match made in heaven! If you are unable to locate any, you can make your own heady ice pops, ice creams with stoner chocolate sauce, or even root beer floats at home.