If you know how to smoke weed, then you will know that you have to grind your pot before you roll a spliff and light it up. It's one of the most useful gadgets when it comes to dope marijuana accessories and an essential tool for stoned citizens. Weed grinders come in all shapes and sizes. Some are big, some are small, some are cheap and some are ridiculously expensive. As the cannabis market explodes across the globe, luxury designers have been launching jazzed up versions of weed grinders that cater to the rich and famous.
Here is a list of the most expensive weed grinders to class up your grass and take your cannabis-grinding to the next level.
Phoenician Grinder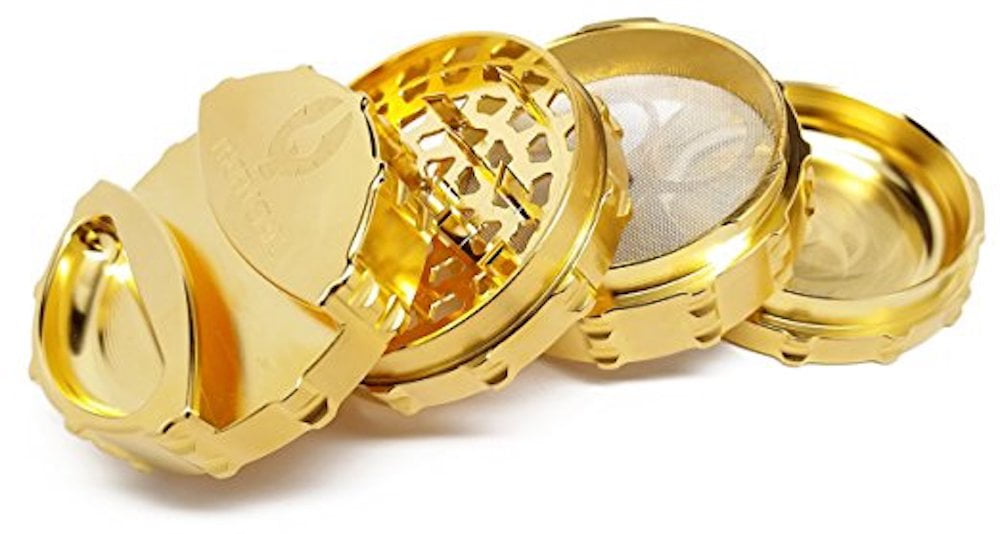 Ever wondered what a $1500 grinder looks like? Coated in 24k gold, the Phoenician Grinder has received rave reviews from serious cannasseurs but it's not the gold plate that makes this weed grinder special and pricey. For one, the grinder has a simple twisting lock system, that makes it quick and easy to open. Secondly, the teeth are super sharp, and not just on the side of the teeth, but also on the top. The teeth are also spaced further apart than typical grinders, resulting is a courser grind. Is it worth the price tag? Apparently so. The Rolls Royce of grinders also features a unique "lobe-grip" design for superior grip, increased comfort, structural support and a fairly dope aesthetic. The lid even has an ashtray and built-in holder for your 24K Gold rolling papers!
Vetements Grinder Necklace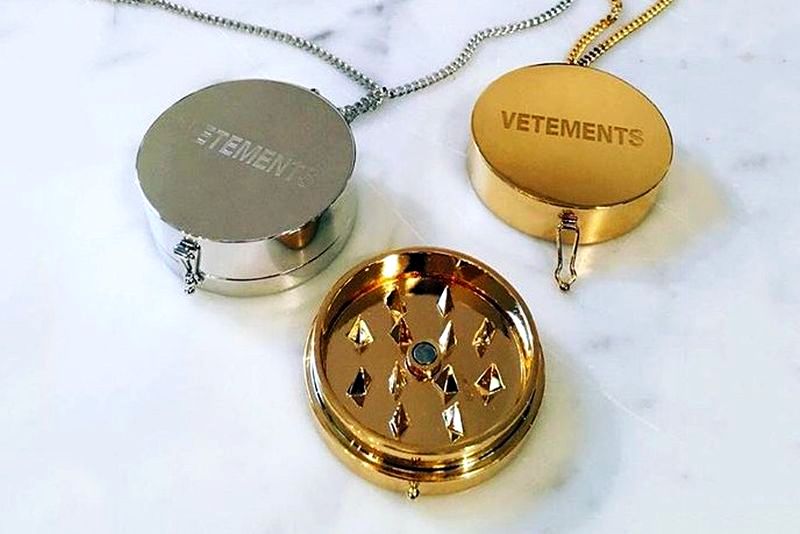 Well known for couture collections, fashion maven Vetements added a gold ganja grinder to its high-end collection. Available in silver and gold brass colour options, the tiny grinder features "VETEMENTS" engraving on the top. The necklace features a diamond stud grinder and magnetic fastening that can hold up to one gram. If you're into some fancy high fashion weed paraphernalia then this $750 weed grinder necklace has your name on it.
OTTO Grinder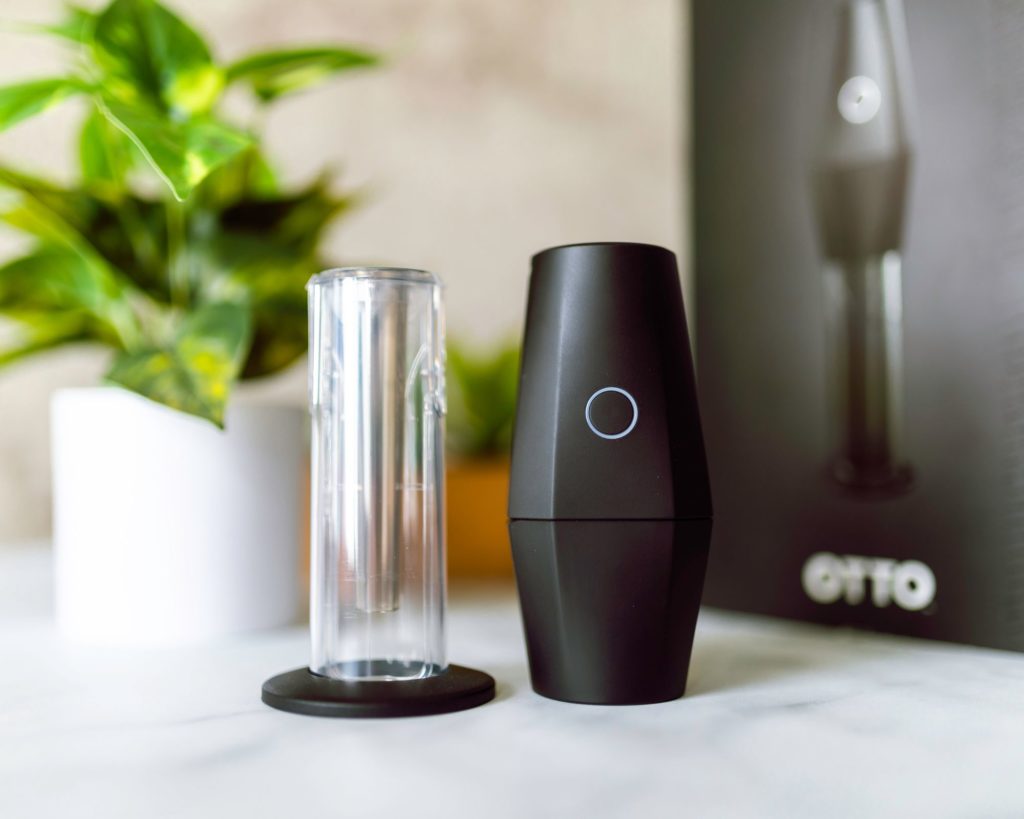 If you can't fork out thousands of dollars on a grinder, then perhaps the OTTO by Banana Bros is a better fit at $140. Eliminating user error altogether, this electric smart grinder automatically adjusts to the herb, sensing exactly what grind is required for the best results. Fancy AF, right? It also funnels what it grinds directly into a paper cone for easy rolling. At the touch of a button, the OTTO mills and fills a perfect cone every time. The life of a stoner could not get any more lux!