Dragging yourself out of bed can sometimes feel like the ultimate chore. Sparking up a joint and inhaling the green goodness that puts coffee to shame motivates many stoners to rise and shine before hitting the shower. Whether you prefer a hot or a cold one after a morning wake and bake, these dope drapes will turn any shower hour into an all time high!
Kawaii Stoner Shower Curtain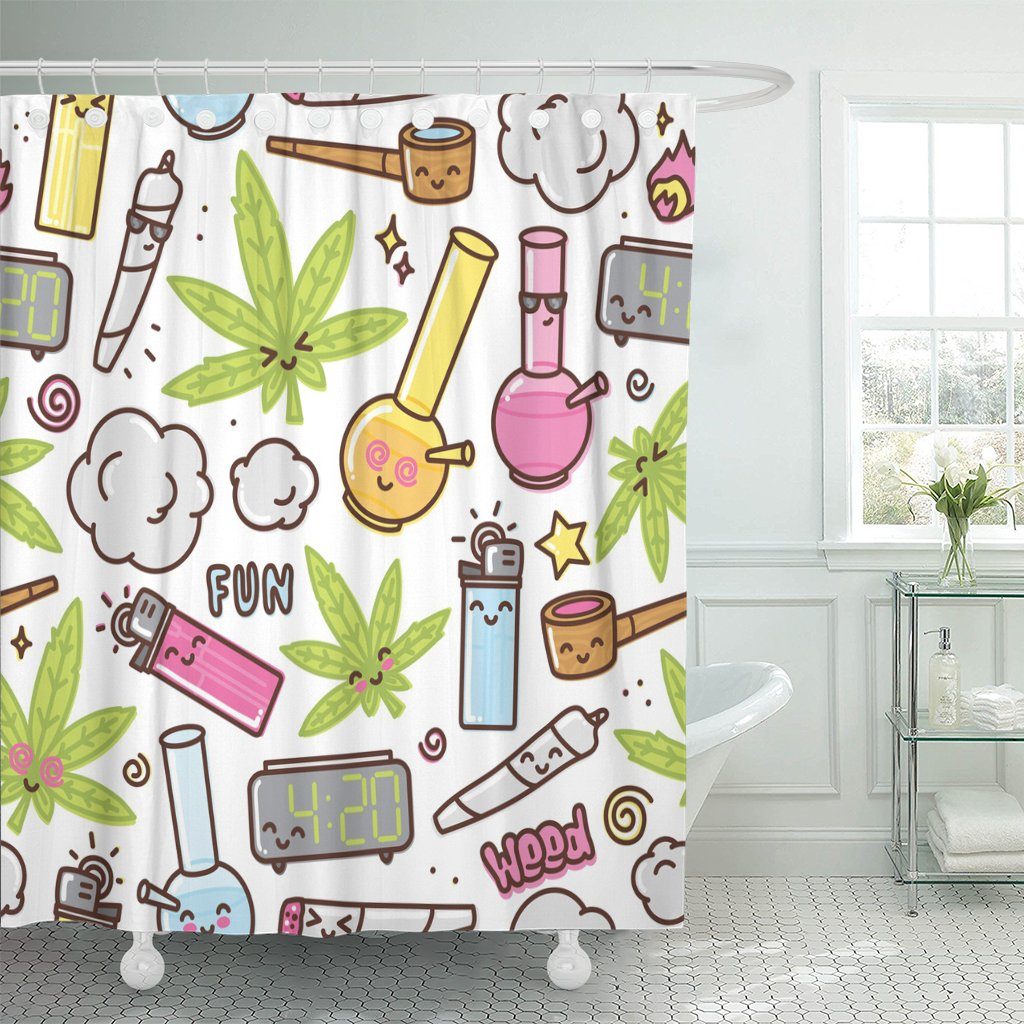 Stay high and kawaii under the tap with a cute culture piece that channels your inner child and take you on a mini-break from adulthood.
Score one from Amazon.
Boho Weed Shower Curtain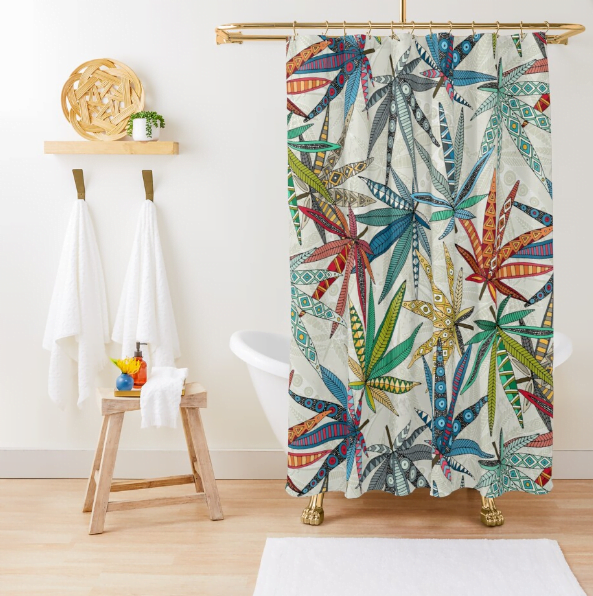 Nothing like a splash of colour to add life back into your bathroom. The vivid colours of this bohemian-inspired drape with marijuana leaves will brighten your mood and instantly perk up your day.
Score one from redbubble.
Reggae Leaf Shower Curtain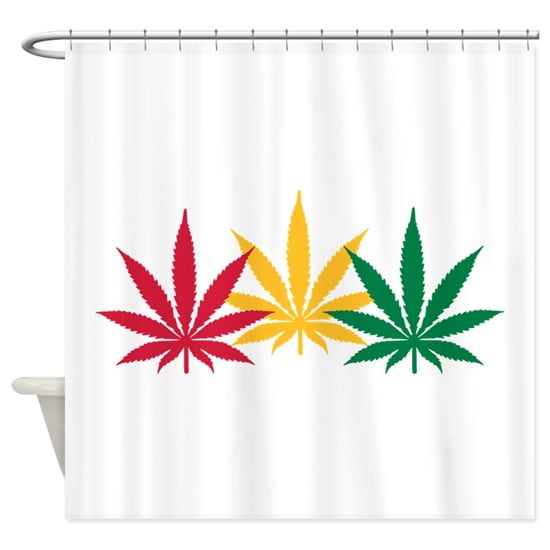 Showcase your love for Jah and take your bathroom to irie heights with this custom fabric shower curtain decorated with three cannabis leaves in the Rastafari colours: red, gold, and green.
Score one from cafepress.
Stay Dope Shower Curtain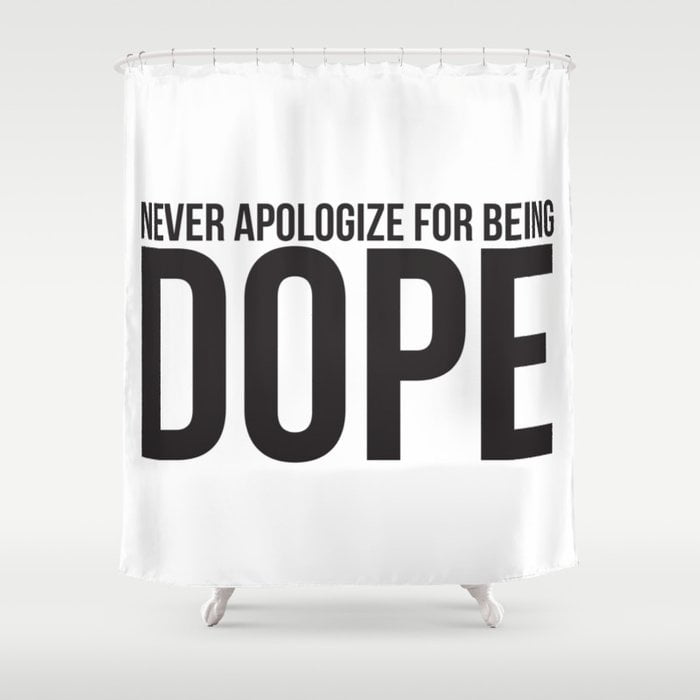 Hookless and extra long, this designer bathroom curtain will bring a fresh new feel to an overlooked space and will remind you to never question your dopeness.
Score one from Society6.com
Check out our dope collection of cannabis-inspired wallpapers to add a vibe to any room in your home.