Owning a cat can bring joy and companionship to your life. Your home becomes a cat kingdom and you become the servant of this little intelligent feline. Cats give out a sense of superiority and dominance. Even though cats are extremely independent at first glance, the truth is that they do need their humans. Cat-obsessed humans will do anything for the animal's well-being and happiness.
One of the things that cat owners will need to worry about is their proper nutrition. We all know that felines are rather picky when it comes to their food. You need to ensure that these animals aren't consuming anything that might harm their health, such as chocolate and similar. In addition to that, you also need to ensure that they consume those products that are good for their health, which includes certain supplements and medicines from time to time. CBD treats are among those supplements and medicines that you might consider giving to your animal at one point.
Should you feed your cat CBD treats? Is it safe and beneficial? The best way to approach this is to familiarise yourself with the cannabis plant and CBD products in order to decide whether giving those to your cat is a good idea or not.
What Is Cannabidiol?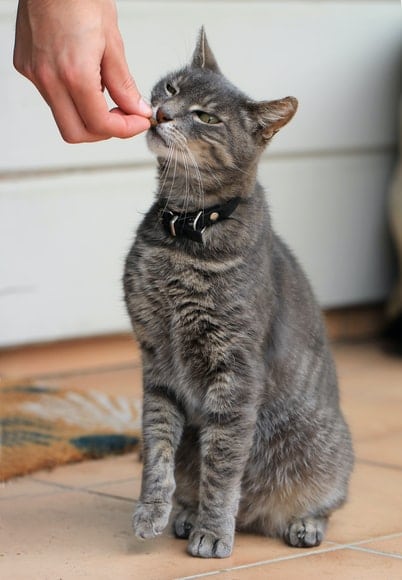 Cannabidiol is actually one out of over a hundred compounds found in that specific plant and it is said to be one of the two main ones. The second main one is Tetrahydrocannabinol, also known as THC, but it is definitely not what you would like your pets to consume. Simply put, THC is the psychoactive compound that gets people high, which is precisely why it isn't quite good for animals. Cannabidiol, on the other hand, has no such effects and its safety has been thoroughly researched and proved.
Cannabidiol compounds can be extremely beneficial for cats since they have an endocannabinoid system, which is responsible for maintaining a certain balance in your pets' bodies. By interacting with the ECS, Cannabidiol can help cats with pain and anxiety relief. Additionally, it can also help treat epileptic seizures and there's even evidence that it can be of help during the process of cancer treatment.
What Are CBD Treats?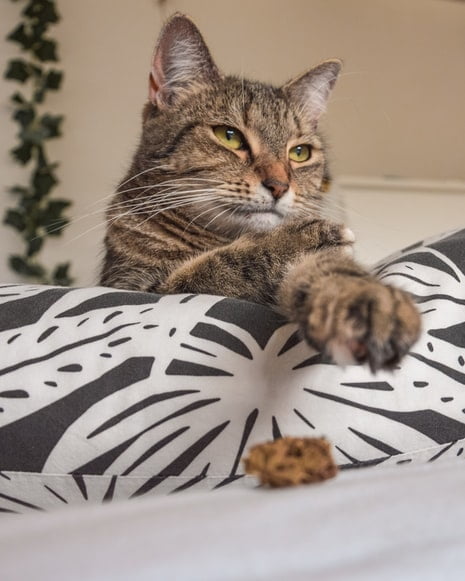 CBD treats are made of Cannabidiol. It can be used to enhance your cat's health or it can be used as a medicine to help cats get relief when suffering from certain illnesses. If you take a look at Martha Stewart's line of pet-friendly soft-baked CBD chews, you will realize that these products usually contain other cannabinoids as well and that they are made from hemp, which speaks further in favor of their safety. On top of that, these CBD treats are pretty tasty, which means that your cat won't reject them. In fact, your cat won't be able to resist them, which is why you should be careful about dosing the products properly.
CBD treats are not only safe for cats, but they also come with a lot of health benefits. Both healthy and ill felines can benefit from them, which means that is precisely why CBD treats for cats are so popular and why giving them a try is a good idea.