Martha Stewart's love for animals knows no boundaries. Like most pet parents, she takes the health and wellbeing of her furry friends very seriously. With their best interest at heart, the cook show host created a line of CDB products specially formulated for pets. Her involvement in the CBD pet industry breaks down barriers and encourages people to look at the plant differently.
The Queen of Craft has welcomed hundreds of pets into her home over the past 40 years. With a list that includes 20 cats, 25 pooches, 10 chinchillas, and 1 Snoop Dogg, to name a few, Martha's Ark is a place where even humans wish to board.
With Snoopy leading the canine pack as Martha's best friend, her move into cannabis is not entirely unexpected. The rapper is, after all, the one who introduced M'Diddy to the herb as their budding friendship blossomed at potluck dinner parties. In 2019, the Dogg pulled his homie another favour by hooking her up with Canopy Growth. Apart from being the largest cannabis company in the world by market value, the company is also behind the marketing of the Leafs by Snoop cannabis brand.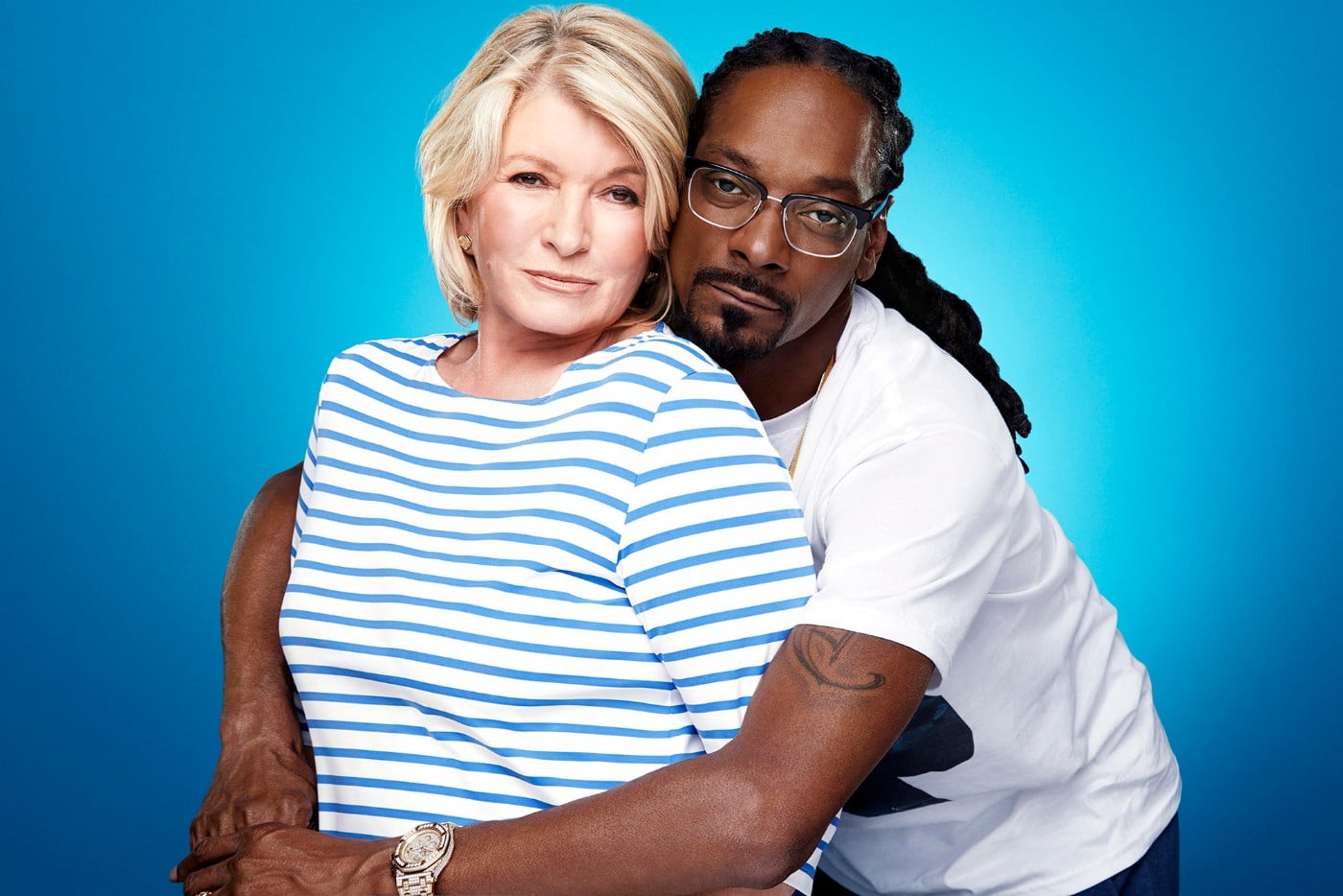 Goes to show it sure helps to have friends in high places!
Martha's line of pet products aims to help pets deal with health issues without giving them pharmaceuticals. On her website, Martha highlights the benefits and risks of the use of CBD products on pets and why important to be educated before treating your pet with it.
Market research companies report the pet CBD category grew 946 percent in 2019. Martha Stewart is not the only celebrity jumping onto CDB products like CBD balm for cats and dogs. Reggae-rock band 311, which has a line of human CBD tinctures and capsules, added a bacon-flavoured CBD oil for dogs to their product list.