Nature calls and we're answering back with beautiful cannabis inspired prints!
With humanity and sustainability is at the forefront of our minds, nature and its remedies have claimed the number one spot where 2020 trends are concerned.
As for interior design, Wallpaper is without question the interior protagonist in this year and marijuana plants are the supporting artists in these botanical murals, designed to calm, soothe and celebrate one of Mother Natures's greatest gifts.
Cannabliss Scented Wallpaper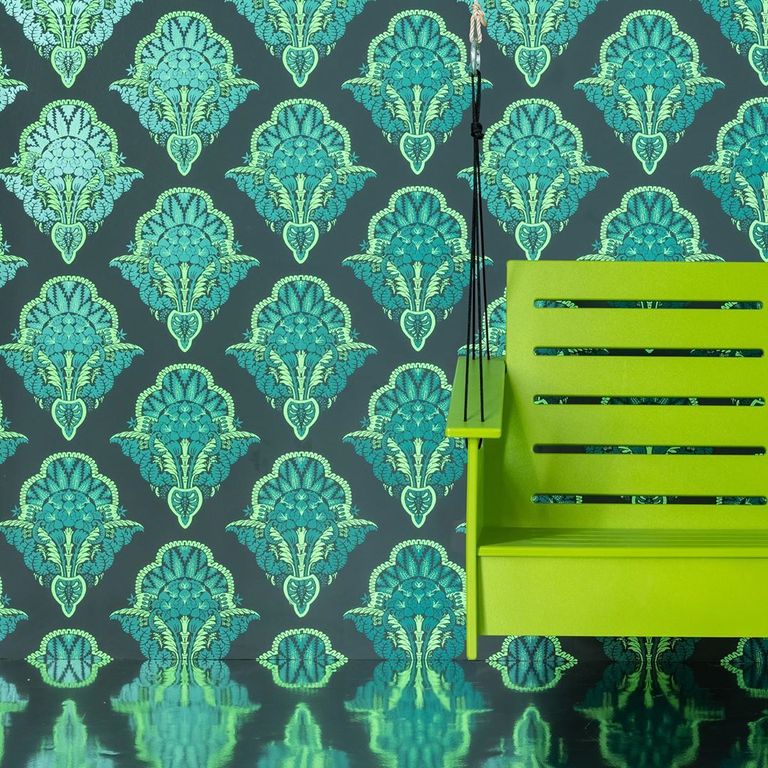 Flavor Paper is well known for its signature scratch-and-sniff wallpaper that comes in three scents: cherry, banana, and citrus. As designers and celebrities rush to cover their guest toilets with scented paper, the company decided to go all dope on their fancy arses with the addition of Cannabliss. At first glance, the unconventional wallpaper looks like classic damask, but upon further inspection, it's actually a weed plant.
"We have nailed a very pleasant yet dank scent that is made from true flowering hemp terpenes to ensure we're keeping it real," the description reads. "It's CBD for your eyes and walls, and just makes you feel good."
Weed Grey Wallpaper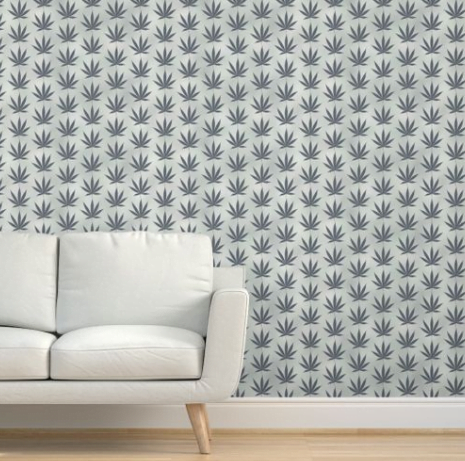 Made to order by Spoonflower and available in four different lengths, this wallpaper is designed by independent artists. The best part is that this wallpaper is re-positionable and eco-friendly, so it is a great buy for the more conscious stoned citizen.
Weed Wallpapers from Wallshøppe!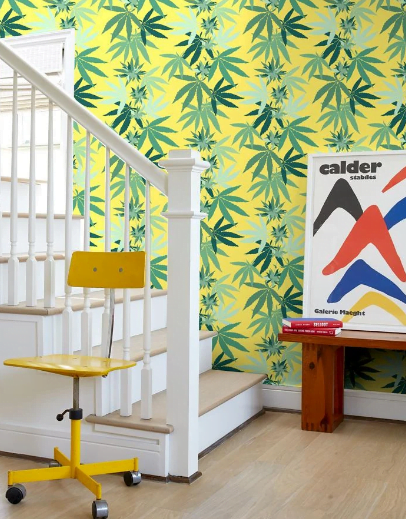 Turn any room into a sinsemilla sanctuary with these dope-draped wallpapers from Wallshøppe! Printed on 100% nontoxic eco-friendly and scratch-resistant paper that's removable. It's made-to-order and available in some rad colours, with daffodil scoring the highest on my scale.
Indica by Superflower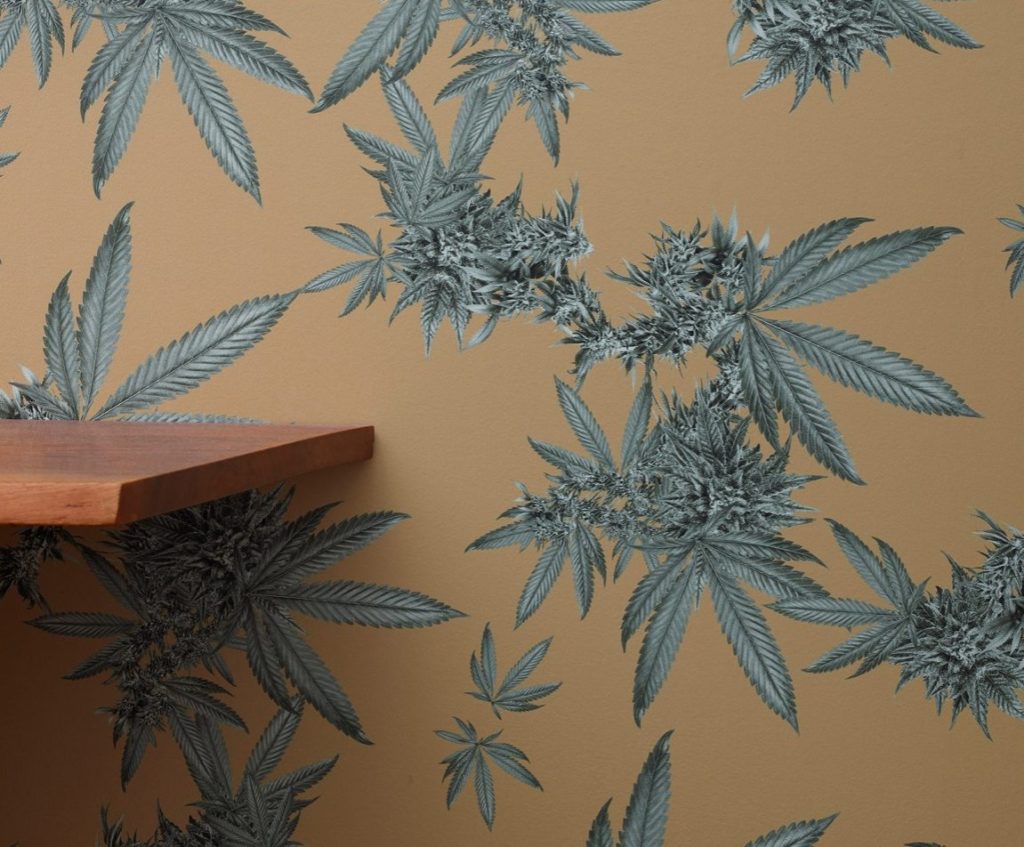 This budding work of art forms part of New York design studio Superflower's Florescence collection, which includes nine patterns with "fantastical floral forms" in nine different colourways. Living up to its scientific name, Indica is modelled on the "visually stunning form" of the cannabis plant.