Few things are as deliciously heartwarming as munching down on a batch of freshly baked cookies that are loaded with bits of sweet chocolate. Unless of course, they have a secret ingredient. An ingredient that is sure to lift your spirits, even if the smell of warm chocolaty cookies did not already put a smile on your face. A freshly baked chocolate chip cookie is simply my favourite way to eat my greens!
BUDDING BAKER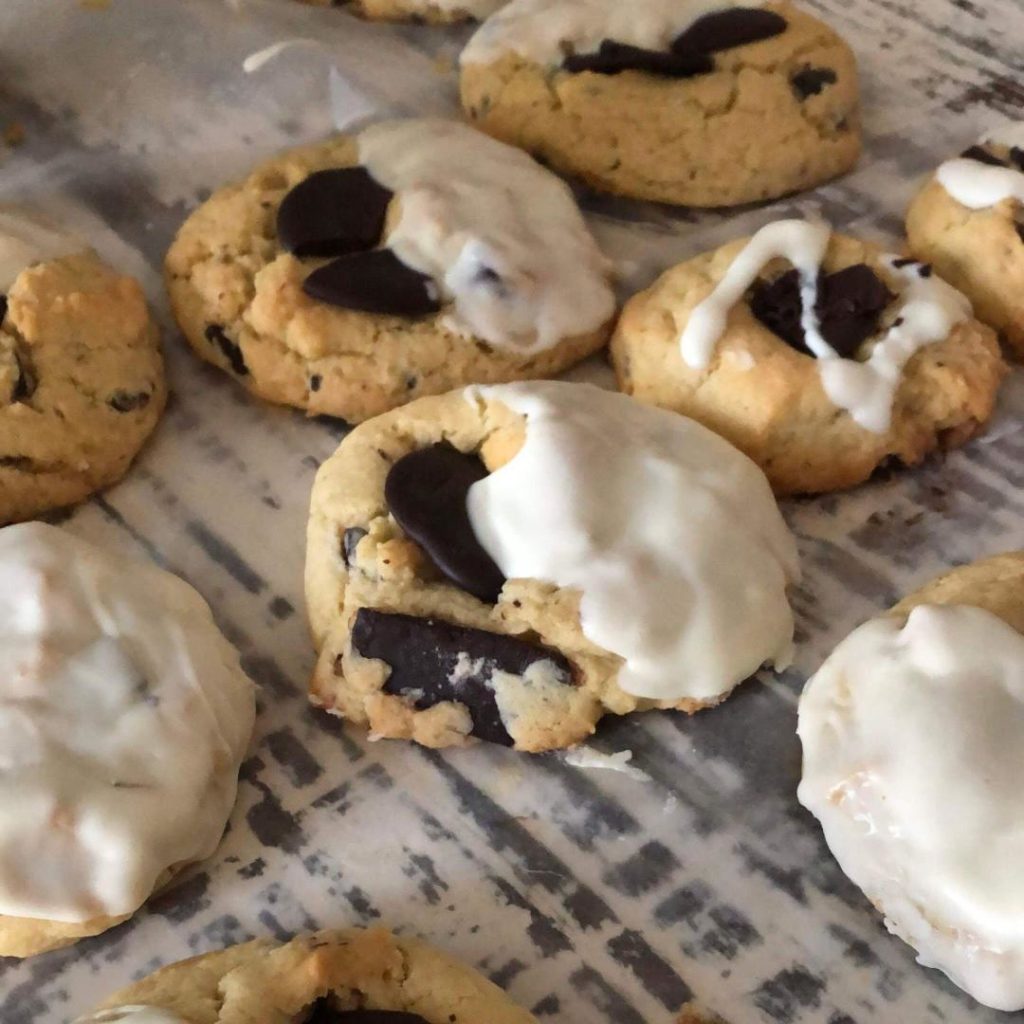 A few weeks ago our apartment building hosted a block party to celebrate newlyweds, bid farewell to old friends and meet the neighbourhood newcomers. As part of the arrangements, each apartment was tasked with preparing a snack and a beverage that would best represent each of their personalities. I decided that dagga koekies (which translates to cannabis cookies from Afrikaans) and don pedros would best portray my pot persona. So I got baked, assembled the ingredients and made a batch of these foolproof cannabis-infused chocolate chip cookies.
PERFECTION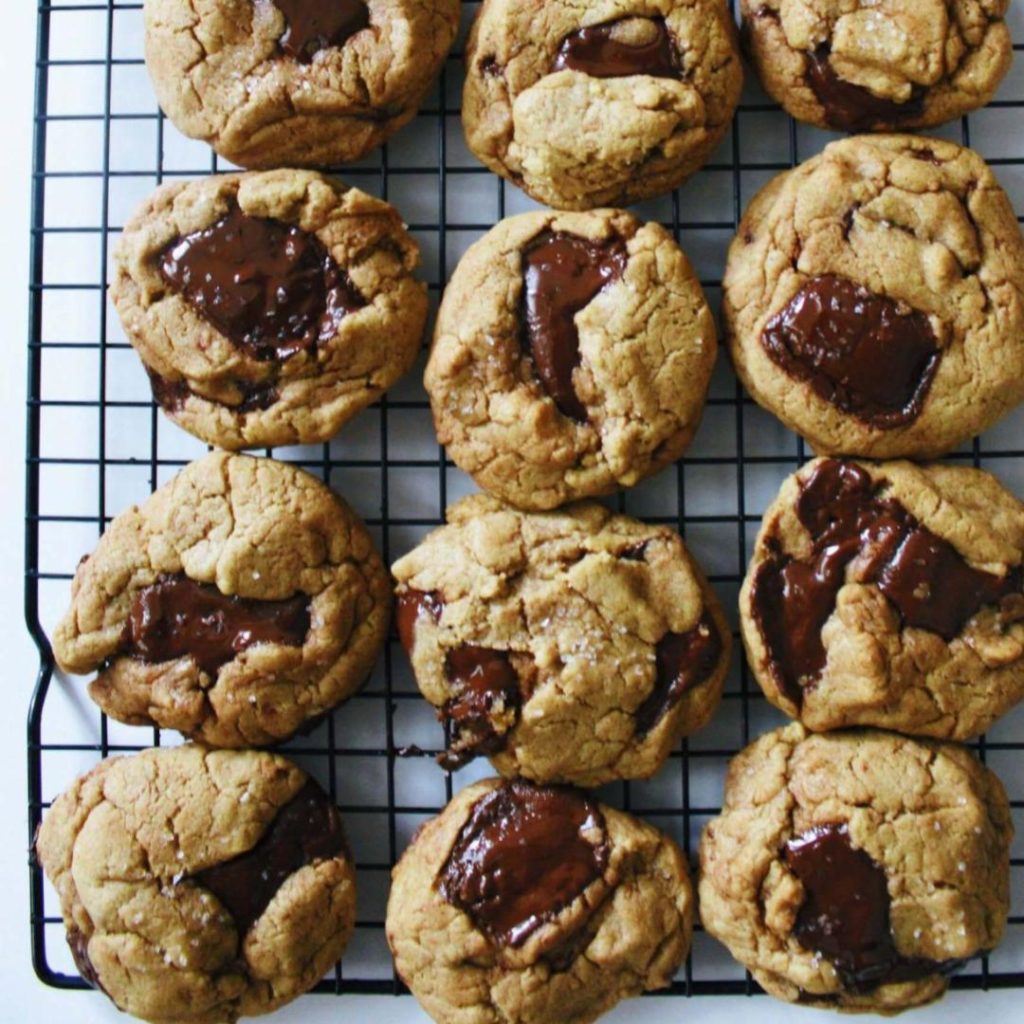 A freshly baked homemade chocolate chip cookie should be warm, tender yet crunchy and instantly put a smile on your face. The perfect pot cookie should be golden brown and crispy on the outside, have a gooey chocolate chip filled centre and have the faintest taste of cannabis-infused coconut oil.
DOSAGE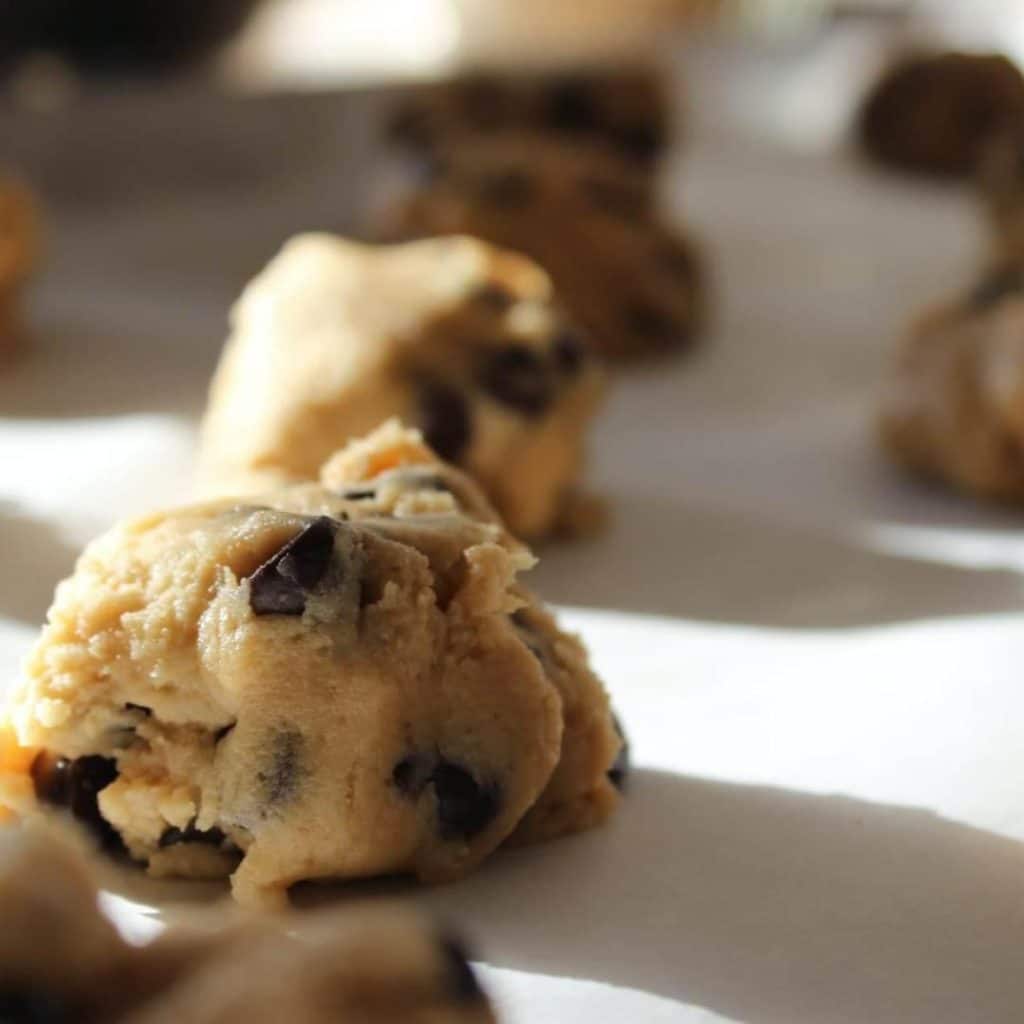 The amount of cannabis-infused coconut oil used in this recipe is a suggested guide to make 20 medicated cookies. We recommend starting with one biscuit, half if you are new or nervous, and top up with another after waiting at least an hour. The golden rule of edibles is to start low and go slow. If indeed you are planning a more potent batch next time, you can substitute more butter with the amount of cannabis-infused coconut oil you wish to add.
If the onslaught of the global pandemic did not drive you to baking banana bread and sourdough loaves, perhaps the guarantee of deliciously dank space cookies would finally get you baking. This recipe for cannabis chocolate chip cookies is easy to follow, quick to make and bake and delicious every time!
Cannabis Chocolate Chip Cookie Recipe
Course: Edibles
Difficulty: Easy
Ingredients
420g All purpose flour

15ml Baking powder

10ml Cream of tartar

10ml Salt

120g Butter

120g Cannabis-infused coconut oil

200g Sugar

200g Brown sugar

3 Eggs

10ml Vanilla

200g Chocolate disks, roughly chopped + 100g Extra for topping

150g White chocolate disks
Directions
Preheat the oven to 175 C / 350 F and grease a large baking tray.
Mix the flour, baking powder, cream of tartar and salt in a bowl.
In another bowl using an electric mixer; whisk the butter, cannabis-infused coconut oil and both sugars until it appears light and fluffy (About five minutes).
Add one egg at a time to the wet mixture, ensuring each is well combined into the mixture.
Mix the vanilla into the wet mixture.
Use a spatula to slowly fold the dry ingredients into the wet mixture, until it is well combined with no traces of white flour in the bowl.
Fold the chopped chocolate disks into the mixture and allow the cookie dough to rest in the fridge for 30 minutes.
Divide the cooking dough into 20 even balls. The best why to do this is to use a kitchen scale, simply weigh the whole batch of dough and divide the weight by 20. Now you know how much each unbaked cookie has to weigh.
Place the cookie dough balls on the greased baking sheet, at least five centimetres apart.
Bake the cannabis-infused chocolate chip cookies for 12 to 15 minutes. You want the edges to be slightly golden in colour. Remove the tray from the oven and lightly press a chocolate disk into the centre of each cookie.
Allow the baked biscuits to cool down for five minutes before lifting them to a cooling rack.
Melt the white chocolate and dip half the cookie into the melted chocolate for effect (Optional).
TOKER'S TIP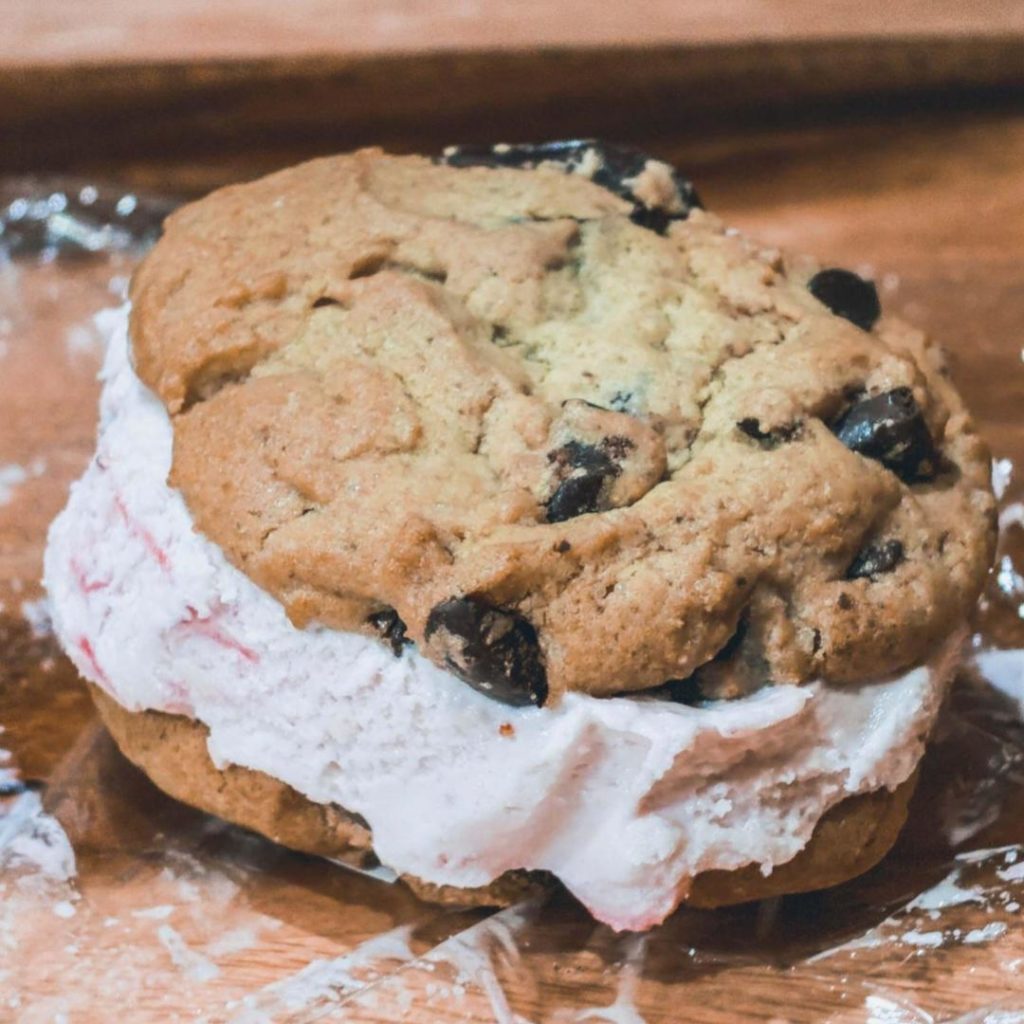 Turn your marijuana morsels into a mind-blowing treat. Half the size of the cookie dough before baking and wedge a scoop of your favourite ice cream between two biscuits to turn your cookies into an ice-cream sandwich. Perhaps, you too would feel the need to drizzle this dessert with stoner chocolate sauce. Delightful dagga decadence!