CBD Living Pet is expanding its Soft Chews Line for dogs with two new products for your furry friends. The new Sweet Potato Calming Chews and Bacon-flavored Mobility Support Chews for dogs feature 10 mg of Nano CBD and is 100% THC-free, vegan, and free of dairy, corn, soy and gluten. 
Calming Soft Chews for Dogs comes in two flavours: Peanut Butter and Sweet Potato. Both are formulated with DigeZyme to promote satiety, Pediococcus Acidilactici NRRL B-50517 to aid digestion and Inulin FOS to balance dogs' intestinal ecosystems. The dog treats include Glucosamine HCL, Methylsulfonylmethane and Turmeric to help reduce joint and cartilage inflammation and increase dogs' ranges of motion naturally, along with a mouthwatering bacon flavor. 
Our customers say their dogs have been begging (pardon the pun) for new flavors of our freshly baked Soft Chews. By adding a new Sweet Potato flavor to our existing product line and creating a new soft chew geared especially toward aging and arthritic dogs, we hope to expand great-tasting relief to more good boys and girls.

CBD Living Pet COO Sean McDonald.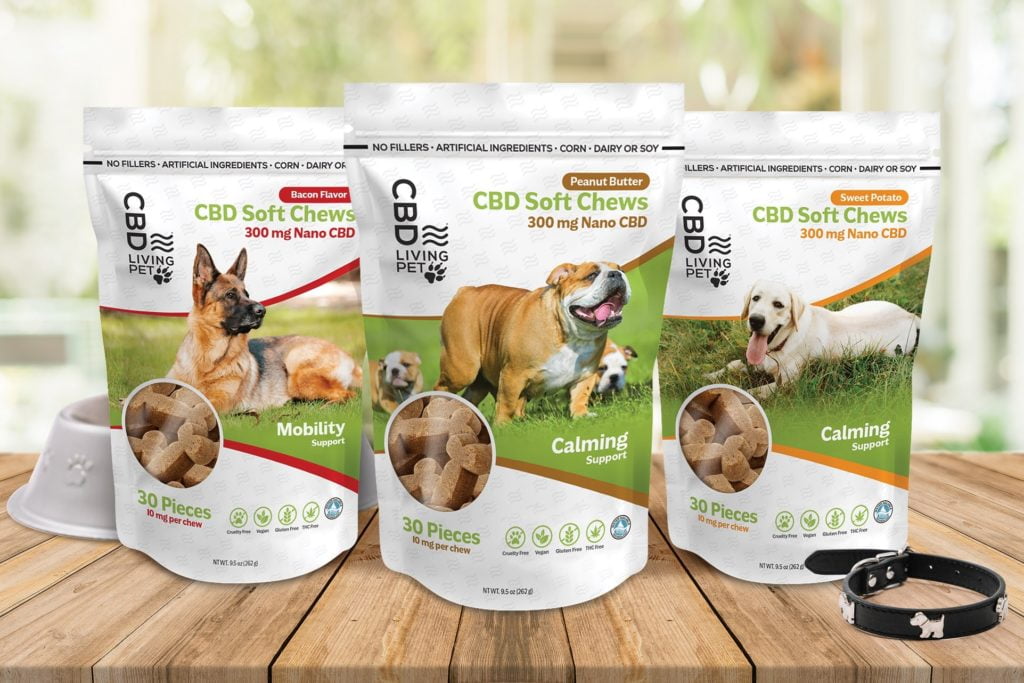 CBD Living Pet Soft Chews for Dogs are manufactured using CBD Living's proprietary water soluble technology, which homogenizes oil into water and breaks down CBD into nanoparticles. Once water-soluble, nutrients are passed directly to the bloodstream through the small intestine for fast, sustained relief. In addition, all CBD Living products are manufactured using 100% organic hemp grown on state-licensed hemp farms in Oregon and Colorado and are triple-tested by third-party independent labs, with the results posted online. All CBD Living products contain absolutely zero THC, and are made in the USA. 
CBD Living products are sold nationwide in over 5,000 stores. All products are also sold online, with free shipping to all US states on orders over $75. 
Who is CBD Living Pet?
Founded in 2019, CBD Living Pet was created to allow dogs and cats to benefit from the same great quality – and relief – their owners are used to experiencing with CBD Living. With nearly 20 products, ranging from tinctures and gel caps to salves, shampoos and treats, it's easy to give your pets all-natural relief from pain, inflammation & anxiety. Unlike giving human CBD products to your pet, CBD Living Pet products are specially designed to solve problems uniquely suited to animals.