"I'm in love with a plain old-fashion girl, she's the most beautiful person in the world, her smile is so warm and her eyes burn so deep," The Commodores' 1980 Old Fashioned Love fills the spaces between the smoke trail left by Mary Jane. We Honour Mary Jane with her very own version of one of the worlds oldest assembled elixir: Mary Jane's Old Fashioned.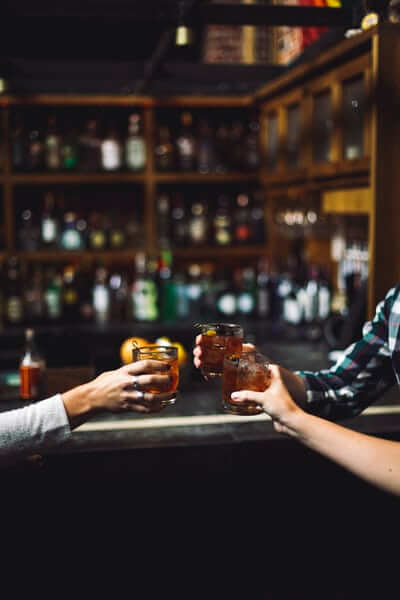 The term 'Mary Jane' was first printed in Time magazine in the 1930s. It is believed to have been derived from the Mexican-Spanish word 'marijuana' which means; the weed that intoxicates. When breaking marijuana into two words, it forms two traditional Spanish names; Maria and Juana. Mary Jane is rumoured to be the English adaption of these names.
The Classic Old Fashioned
The Old Fashioned is a classic cocktail made by muddling sugar with bitters and water, adding whisk(e)y or rye, expressing orange zest over the drink before dropping it in the glass alongside a cocktail cherry. The old-timey potion is recognised as an IBA official cocktail, listed as one of the six basic drinks in David A. Embury's The Fine Art Of Mixing Drinks.
The first written account defining the word cocktail was published in Hudson, New York on 13 May 1806. The editor of The Balance and Columbian Repository wrote that it was a potent concoction of spirits, bitters, water and sugar. It was in response to a reader's letter the week before, asking for the word to be defined. Basically description the version of the Old Fashioned we have come to love and adore.
On January 1, 1936; The New York Times published an article containing cocktail recipes written by a man who was reflecting on the years following the end of prohibition.
"Consider, for instance, the Old-Fashioned cocktail. Time was when the affable and sympathetic bartender moistened a lump of sugar with Angostura bitter, dropped in a lump of ice, neither too large or too small, stuck in a miniature bar spoon and passed the glass to the client with a bottle of good bourbon from which said client was privileged to pour his own drink."
Mary Jane's Old Fashioned
A toast in honour of the lady of cannabis, here it is; Mary Jane's Old Fashioned! We opted to use a stoner staple: cannabis sugar. You could make an alcohol extract by leaving ~15g ground-up cannabis flower in a bottle of whisk(e)y for any amount of time ranging from three to thirty days.
Mary Jane's Old Fashioned
Course: Drinks
Difficulty: Easy
Ingredients
60ml Whisk(e)y or Rye

10ml Cannabis Sugar

4 – 6 dashes Aromatic Bitters
Directions
Stir the Cannabis sugar and bitters together in the bottom of a rocks glass.
Add some cubed ice and half the whisk(e)y or Rye; stir for at least 30 seconds.
Repeat with the left over whisk(e)y.
Express the zest from an orange peel, drop the zest in the glass