Robert Downey Jr is throwing his cash behind plant-based products, or to be more specific – vegan bacon. The renounced stoner and Hollywood celebrity has invested in Atlast Food Co, a vegan start-up that replicates bacon by using mycelium – a fiber found in mushrooms.
The plant-based meat company and start-up secured a $40 million investment to improve production of its sell-out MyBacon products.
"The Godfather" ( as nicknamed by Spider-man) used money from his investment fund Footpront Coalition Ventures to back the vegan venture. The cash injection will fund the production of mycelium in the world's largest aerial farm, based in New York.
The Vegan Bacon Is Made from Six Ingredients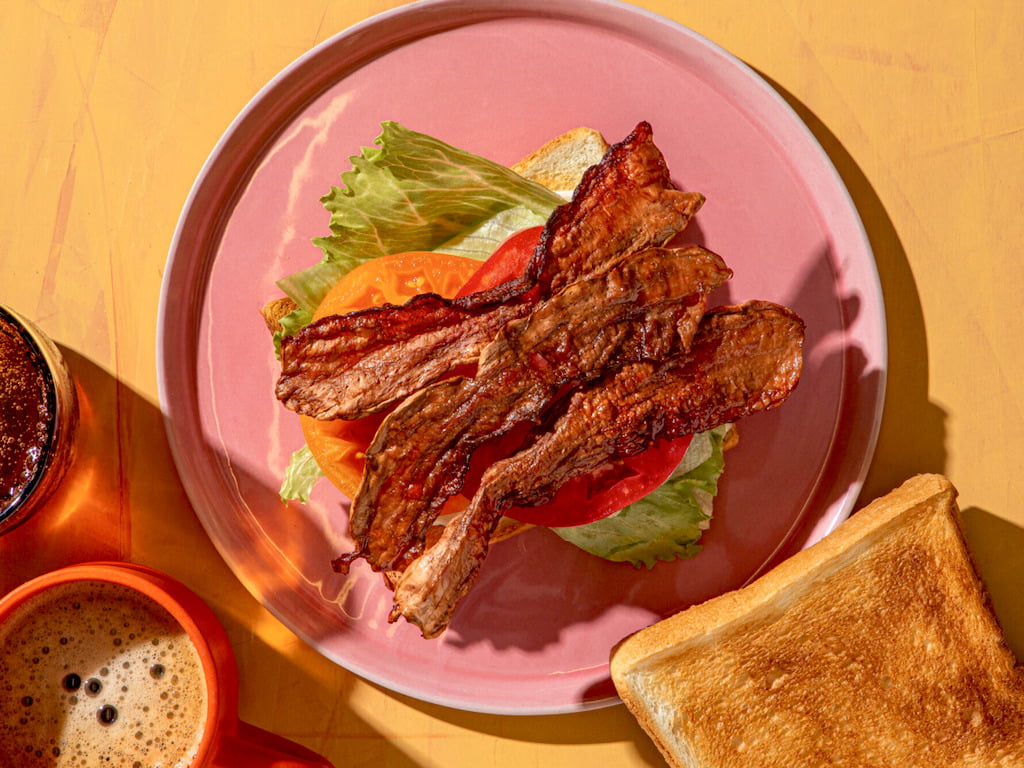 Bacon lovers who argue that vegan alternatives contain lots of unknown ingredients will be silenced when they hear MyBacon is made from rather natural ingredients mycelium, coconut oil, cane sugar, sea salt, beetroot juice and smoked flavours.
The main ingredient Mycelium has so far only been used to replicate leather as vegan alternatives to shoes, clothing and accessories, making Robert Downey Jr's venture into the vegan bacon business noteworthy.
Iron Man Plans On Saving The Planet
Not so long ago, "Tony Stark" invested at least $10 million of his own money into the Footprint Coalition, an environmental initiative that aims to save the planet. Formed in 2019, the Footprint Coalition's mission is to build the world's most sustainable paper, ending global deforestation, and finding plastic alternatives.
To top that, the organization supports companies developing sustainable business models and technologies which aid in combating climate change.
The award-winning actor's investment in the plant-based business is no coincidence either. In 2020, the actor hinted that he is switching to a vegan diet at the premiere of Dolittle premiere in Los Angeles.
"I make faces for cash and chicken. Even though no, I'm off chicken now. I'm going plant-based! For cash and legumes." Robert Downey Jr.
While it's not clear if Downey Jr. is 100% vegan, it is obvious that he is taking significant steps to help the environment.