Retro snacks are making a comeback. Evoking nostalgic thoughts of childhood, retro snacks to centre stage on any party table in the 1970s. Some classic retro bites disappeared altogether, while the more munch worthy tidbits stood the test of time.
Bacon was one of the star ingredients in the food of yesteryear. The timeless cured meat dates back to the Roman Empire when it was called petaso. Today, bacon exists in pretty much every type of food and industry. From bacon salt to bacon-printed clothing and dope donut burgers layered with bacon, there's just no end to the greatness of bacon. Considering it has been around for centuries, and its popularity still hasn't plateaued despite the health-conscious age we find ourselves in, it's a miracle that bacon hasn't lost its groove.
Get ready for a trip down memory lane as we present the most munch-worthy retro snacks for stoned citizens who loves bacon.
Devils on horseback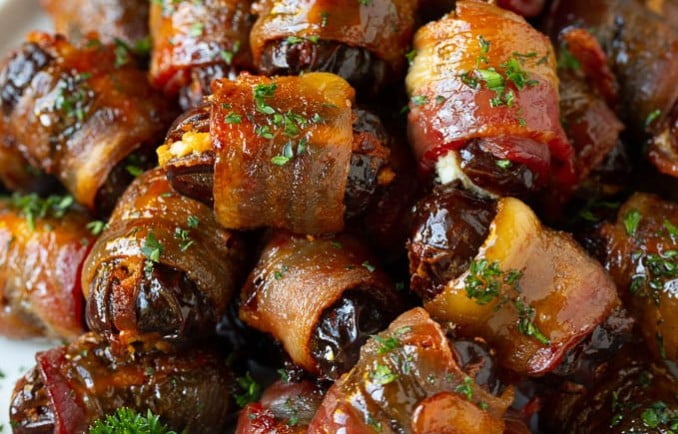 A snack that disappears before making it to the table, Devils on horseback are a crowd favourite and rightfully so! The devious treat is made with sweet prunes are wrapped in smoky, salty bacon and roasted until crisp.
Bacon-Wrapped Mozzarella Sticks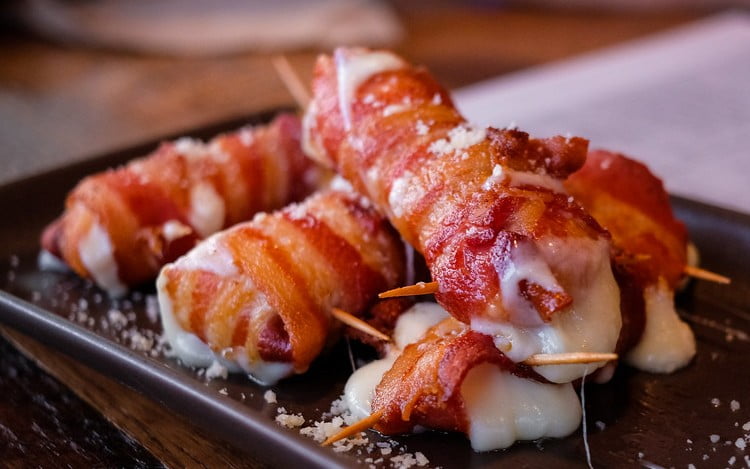 Known as the ultimate party food we all crave for, this appetizer is quick to make and only require two ingredients – melty cheese and salty bacon.
Bacon Shots With Whisky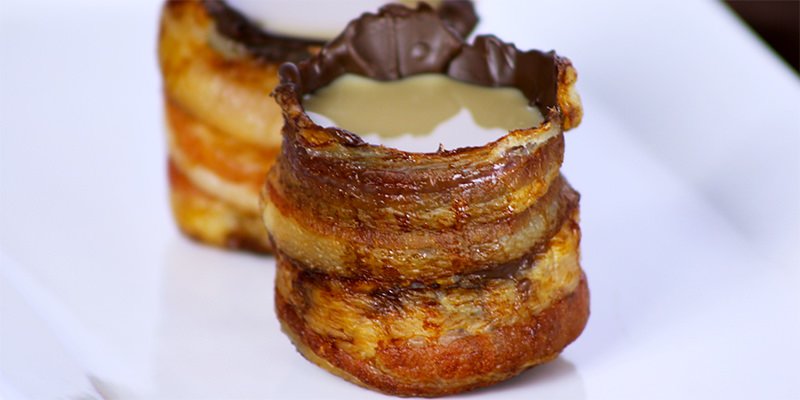 Bacon shot glasses dipped in chocolate and filled with whisky. Life cannot get much better than this! While the shot glasses are a little time-intensive to make, these tasty treats are worth the effort and are sure to leave a lasting impression.