Planning for indoor cannabis grow can be stressful. From doing research to gathering snippets of advice from growers with the greenest fingers, shopping for and purchasing the best equipment and of course choosing the strain! The last thing any grower wants to experience is not having total control over their grow operation. If only there was an Indoor Cannabis Grow Controller that could do it all.
A South African software developer has just the answer! In conjunction with Application Framework Pty Ltd, Ruan de Kock has produced an innovative product that will keep an eye on your indoor grow when you can not. The SASH controller features six plug points that are controlled from a mobile application with predetermined rules and real-time adjustments. The controller also comes with a camera so you can check in with your plant babies whenever from where ever, as well as a temperature and humidity sensor to keep things under wrap.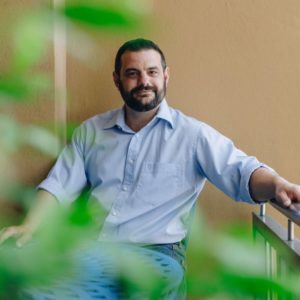 Ruan de Kock from SASH took the time to answer some questions we had about the IoT-Controller and why indoor growers should consider using the SASH-IoT to take full advantage of their Indoor Cannabis Grow Controller.
What challenges did you face with your indoor cannabis grow that prompted the creation of the SASH controller?
When I started to grow indoors, I found it very difficult to configure my devices to behave like I wanted them to behave, always finding that I would have made different decisions if I was sitting next to the grow as it happened. 
Simple timers and relays did not do the trick and it felt like I was losing out on possible control, just rather leaving everything on, always hoping that it will work.
Not knowing what was happening when I was not at home proved very frustrating, as I did not know the high/low temperatures when I was not present to investigate myself and did not know the cause of problems.
Having to keep a grow journal manually with only the information I knew about felt like I was missing out and was not capturing the complete picture and was never able to go back in time to properly investigate problems.
Always having to remember to take a picture of my grow with my phone camera and then losing the images, was a big challenge.
What is your background in software development in conjunction with indoor growing?
I have been developing software for more than 20 years, nothing directly for indoor growing, but a lot with customers that have unsolved problems who require solutions that fit their needs.
I am also a part-time inventor that has developed solutions for everyday problems I have found, like begin able to flush my toilets with rainwater and with the flip of a switch go back to municipal water.
The first version of SASH was a personal invention I did for myself so that I could do indoor growing at the same level as I do other projects.
How did your personal experience influence the product we now know, as SASH?
Being a developer and inventor, I have high expectations for things I do myself. The needs I experienced during indoor growing fed directly into the product development of SASH.
Also being away from home working and going away for weekends, I could make SASH give me proper feedback and the ability to change behaviour while remote.
Everyone wants to show their friends their progress, I always had old images when wanting to show friends, but as the SASH Controller comes with a camera where images can be captured and uploaded to your journal, having up to date images to show friends was very important. 
Can you tell us a little more about SASH and why you believe it's a valuable tool for indoor growers?
With a SASH Controller, the grower can program more detailed rules for the controller to execute automatically, which is much more in-line with what they wanted.
For instance;
– Keep different minimum temperatures during day and night.
– Put a fan on only 25% of the time when the plant is small and does not need it, but escalate the percentage automatically if it becomes too hot.
– Decrease the extractor fan usage when the heater is on so not to extract all the hot air.
– With an integrated clock backup battery, the SASH Controller restores time automatically after a load shedding, so there's no updating needed when load shedding has hit.
– Getting feedback about problems on your phone in time for a grower to react accordingly. The grower can configure alert criteria that can notify them when it happens on their mobile application.
– SASH automatically uploads the captured images, temperature and humidity readings to the cloud and attaches them to your journal. Being able to keep a detailed grow journal where a grower can refer back to any day and see what the temperature and humidity was during that time and also add their own information can be very valuable in investigations.
Where can indoor growers get hold of you?
Contact us via email at [email protected], Instagram or Facebook