There are two types of people in the world – those who partake in the use of marijuana and those who are too scared to come to the party. Tea lovers see the world in a similar way. There are those who love cooking with tea and freaks who have no reason to be alive. 
If you fall under the first category, you are a generally happy stoned citizen who loves a cup of chai. 
Brief history of tea
Tea has been working its magic since its birth in southwest China many moons ago. According to legend, Emperor Shen Nung discovered tea while sitting beneath a tree while his servant boiled drinking water. Some leaves from the tree blew into the water and Shen Nung, a renowned herbalist, decided to try the infusion that his servant had accidentally created. The tree was a Camellia sinensis and the resulting drink is what we now call tea.
Forget about the cup, focus on the tea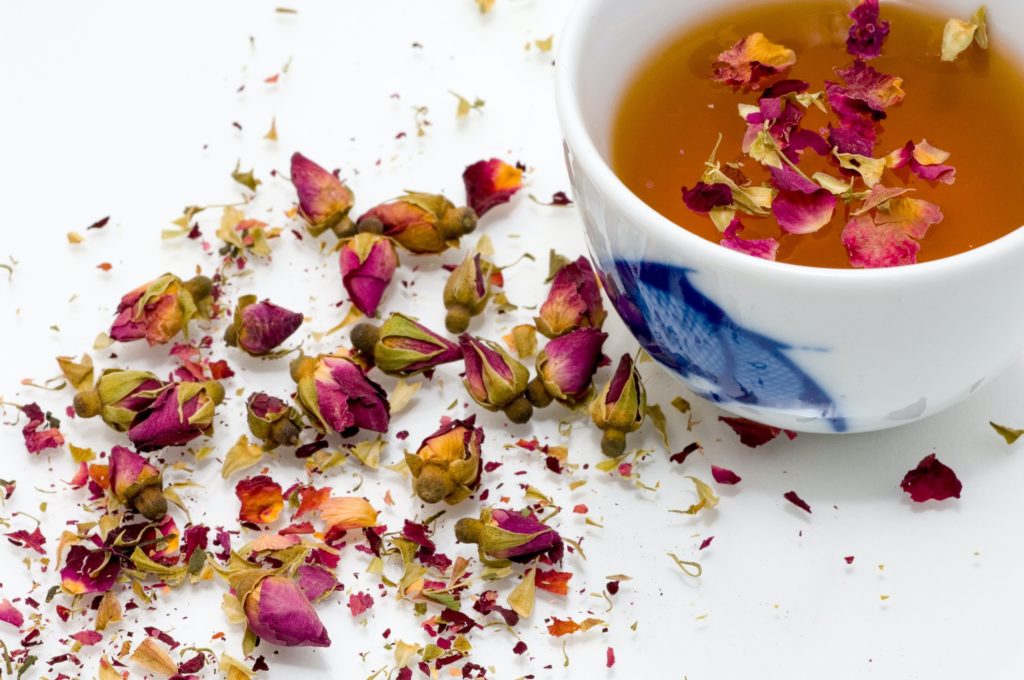 Just like marijuana, there a more than one way to consume the herb apart from drinking it. Let's start to think outside the teacup and get a little more creative with tea. After all, tea bags are little flavour packets and tea leaves are really no different than other herbs. By including tea in your cooking, you will discover a new spice cabinet filled with unusual flavour and scents. Teas can impart subtle smoky, floral, grassy, herbal or even smoky notes to your cooking repertoire.
Pick a Tea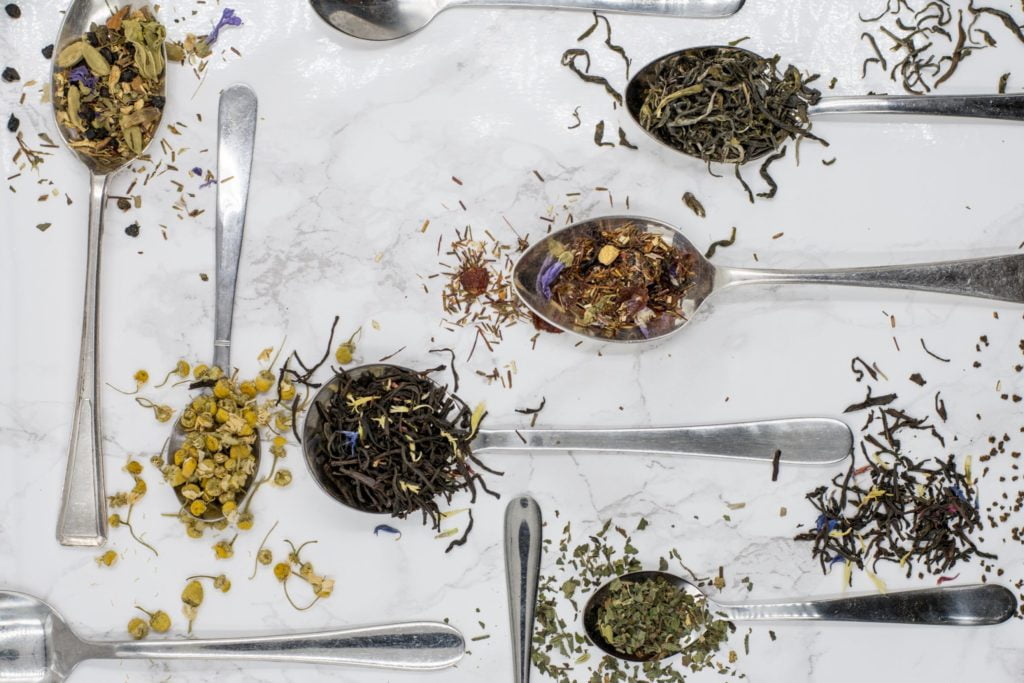 Once again taking to its green cousin Cannabis, Tea is a combination of leaves, stems, and roots. As with Sativa and Indica, tea lovers have two options when selecting tea: "True" Teas and Herbal Teas.
"True" teas represent green, black, white, yellow, oolong, and pu-erh teas and are made from the Camellia sinensis plant. Their wildly different looks and flavours depend on whether and how they're dried or fermented.
Herbal Teas, also known as tisanes, are caffeine-free infusions of herbs, roots, leaves, or some combination. Popular herbal teas include mint, chamomile, and rooibos, a proudly South African tea made from the indigenous red bush.
How To Cook With Tea
Infuse cooking liquids
Heat broth, cream, or juice and steep the tea just as you would in water. This will add mellow, balanced tea flavors to soups, stews, and braises.
Grind it
Use a tool from your kitchen or one of these fancy AF grinders to pulverize the tea. Grind finely and add directly to sauces, glazes, or baked goods. It's convenient and quick. No need to steep or strain!
Spice it up
Add your favourite spices to finely ground tea and sprinkle it over popcorn, fish, chicken and roasted veggies.
Get cracking
Next time you sip on a freshly made cup of tea, think about the taste and what you're going to cook with it. Not sure where to start? Try this winning seafood risotto, inspired by the flavours and spice of Morocco.
Moroccan Mint Risotto with Shrimp Poached In Green Tea
Course: Eat
Ingredients
1 cup Aborio Rice

2 tablespoons olive oil

3 tablespoons of butter

2 small shallots

3 cloves of garlic

4 cups of hot Moroccan Mint Green Tea

1/4 cup of fresh herbs – dill, parsley and chives 

1 lemon, zested. Use the lemon for garnish

1/2 cup of grated parmesan cheese

Salt and pepper
Directions
In a medium saucepan, place olive oil and one tablespoon of butter. Melt together over medium heat. Add shallots and sauté for one to two minutes. Be careful not to burn the shallots. Add garlic and sauté for one minute. Add in one cup of Aborio Rice and stir well (until rice is coated). Lower heat to medium-low or low.


Add a cup-and-a-half of hot Moroccan Mint Tea and stir together. Stir every few moments. When the rice has absorbed almost all of the liquid, add one more cup of hot tea. Stir every few moments until almost all of the liquid is absorbed. Add in another cup of hot tea and stir every few moments again. Once this liquid is absorbed, taste the rice. If it does not stick to your tooth, it is close to being finished. If it sticks to your tooth and is a little chalky, add another 1/2 cup of hot tea and stir until almost absorbed. Keep testing the rice to see when it's done.
To finish the risotto, add in fresh herbs, lemon zest, parmesan cheese, and salt and pepper to taste. Serve immediately and add the poached shrimp on top.
Smoke a big flat blunt before tucking in!