Disclaimer: This recipe is intended for educational/entertainment purposes only. We'd also like to kindly remind you that any marijuana purchased and consumed should be done legally and is consumed at your own risk.
The Green Dragon ranks as one of the more elusive DIY methods of getting high. The cannabis tincture is a simple enough concept but the methods of creating this weed vodka vary depending on who you ask.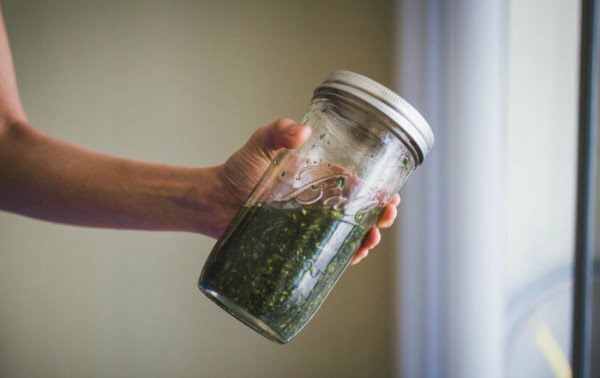 From throwing stems into a half-full bottle of Smirnoff and letting it soak for a few weeks to speeding up the process by heating it in an oven, the recipe for Green Dragon depends on who's making it. Looking to find the most straightforward, stoner-friendly recipe, we went with the soak-and-wait route.
For the extract, use alcohol of at least 60 proof — Bacardi, Smirnoff, etc. We went for Everclear at 151 proof. When your tincture is ready, it should be pretty potent. You can either use an eyedropper and place one or two drops under your tongue or in a drink. The high should kick in after 1 hour and last for 7 hours.
We suggest enjoying Green Dragon with a healthy dose of Aqua Teen Hunger Force. But hey, we aren't your mamas, you do you boo.