To make cannabis universally understood, even celebrities are tapping into the industry, with Mike Tyson being the front runner for Hollywood stoners to jump onto the slowboat trend.
The former boxing legend is believed to earn around £500,000-per-month through his dope empire Tyson Holistic Holdings, offering stoners premium marijuana strains, edibles and extracts.
To top that, a weed-themed holiday resort is being developed on 418 (read 420) acres of untouched California desert. With big dreams in the pipeline, the Tyson Range recently hosted the first-of-its-kind festival, featured dope acts like Miguel and A$AP Ferg.
What To Expect At Tyson Range
Stoners will be able to smoke weed pretty much anywhere at the Tyson Range. Well, almost. You won't be able to puff in areas where liquor is for sale, cause that is the law.
Tyson won't be selling or growing marijuana on the land itself. If "Iron Mike" decides to push some top-notch bud to visitors, the company will team-up with one of the big weed-retail companies.
A selection 'Glamping' tents and high-end suites in the hotel will accommodate those from far.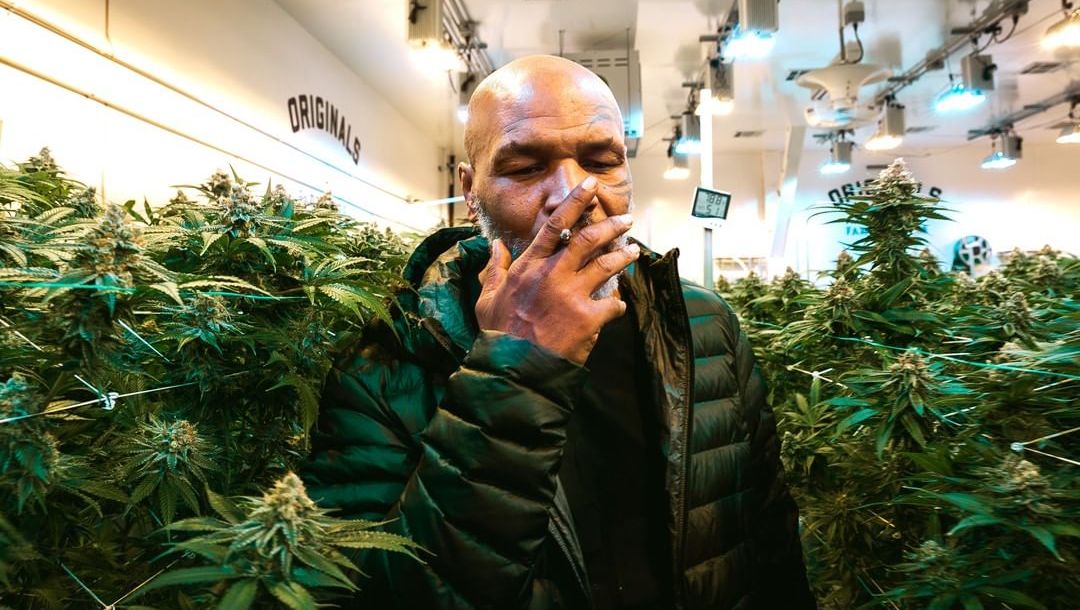 Then there's the Tyson University that will teach growing techniques to would-be cannabis farmers. The retired boxer will also use the facility for research into growing and improving cannabis. The self-confessed addict's main goal with the development is to help others facing similar struggles get away from opiate addiction, but first, he recognises that many people still see a stigma attached to marijuana and cannabis-derived products.
"Cannabis is the future and eventually everyone is going to have to give in," he told GQ in a 2019 interview.
If the ambitious plans for the California location weren't enough, the boxing champ is now eyeing his second Tyson Ranch — this time in Antigua, a small tropical island in the Caribbean's West Indies.
The Cannabis Act 2018 opened the door for medical cannabis tourism, Tyson met with the country's authorities to discuss opening a 'wellness centre' that will rely upon medicines made from hemp and other organic substances to cure deadly diseases.
The heavyweight boxer might have been known as "the baddest man on the planet", but these days Mike Tyson is earning a reputation for being a legal marijuana dealer, promoting weed as the miracle drug of the future. Goes to show that the man is a real champ, inside and outside the ring!
Mike Tyson is not the only boxer to invest in the booming cannabis business. Lenox Lewis, who retired the ring in 2004, partnered with a Canadian company, dumping a large chunk of his fortune into the ever-growing industry.