With Covid in the air, we are all creating and getting used to a "new normal". The world is different now! Life, as we knew it, has been turned upside down. Many people have turned to cannabis to ease the anxiety and depression brought on by the global pandemic. We are firm believers that every cloud has a silver lining. The silver-lining? A Post Pandemic Pot Party! It doesn't matter what the occasion, incorporating a cannabis theme and Bud Bar to your party plans is sure to leave a playful grin on every guest's face!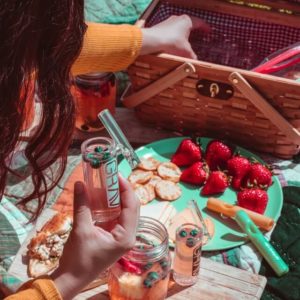 Blazy Susan is best known for their signature pink rolling papers and spinning rolling trays! Owner, Will Breakell is on a mission to move cannabis consumption from the garage into the home space. He believes getting high is a ritual that should be celebrated and enjoyed with your loved ones, not pushed aside as something to hide or be ashamed of. In a recent interview with Westworld, he describes the "Blazy Bar" as a cannabis consumption bar that is a fairly new concept in the world of cannabis and makes for a great addition to any get-together.  
Bud Bar
Having a dedicated space to offer your guests all the goofy-goodies is very much the same as having a bar at any event. The area is set up to present the available spliff strains and concentrates as well as the smoking devices needed to inhale them. It is a good idea to have a budtender on-hand to educating and assist your guests.
Budtender
You may have come across this addition to the job market, or perhaps you have scrolled past an online course advertised on the internet? A budtender is a cannabisseur or herbalist who assists customers or guests with selecting a strain of marijuana, advising on consumption methods and dosage recommendations. A good budtender will be able to give you information on the available strains as well as what to expect in terms of flavours and effect. Having someone knowledgeable to assist will put first-timers or inexperienced smokers at ease and encourage them to try something new.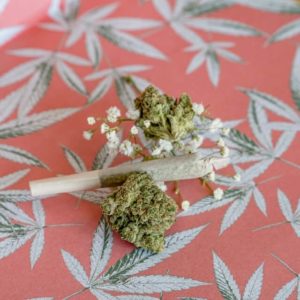 Hosting the ultimate Post Pandemic Pot Party is simple once you have a knowledgeable budtender to assist with the marijuana menu. There are several THOUSAND strains to choose from to offer at your smoker's shindig. You will have to make sure the party venue is 420 friendly and that all the guests have been informed about the puffing nature of the bar offering.
Just In Case
It is a good idea to have some sublingual CBD products on hand in case any space cadets find themselves flying a bit too high. The terpenes in black pepper and citrus are also known to reduce the effects of the psychoactive cannabinoid THC. Having a whiff of lemon peel or crushed pepper will safely help ganja glutens down from their high if they get uncomfortable.
Hosting a Post Pandemic Pot Party is a fun way to keep the mood light and the atmosphere happy. You can have fun with the token theme and incorporate cannabis elements to the decorations and catering. If you are planning your wedding you could consider a dress made from hemp, a bud bouquet for stoner brides, a cake laced with the devil's lettuce or cannabis-inspired party favours.