A hospital in Thailand has rolled out a cannabis-inspired menu at its restaurant. "Ganja Ros," meaning "Taste of Ganja", at the Chaophraya Abhaibhubejhr Hospital in Prachin Buri, is offering patients at its day spa soups sprinkled with cannabis shoots and deep-fried marijuana leaves.
Thailand legalized medical marijuana in 2018 and the plant was finally removed from the kingdom's narcotics list end 2020. Eager to capitalize on the multibillion-dollar industry, the country has ploughed ahead on the extraction, distillation and marketing of cannabis oil. Ever since many marijuana clinics have opened and licensed providers, such as hospitals, got the green light to use the plant's leaves, stems and roots in food.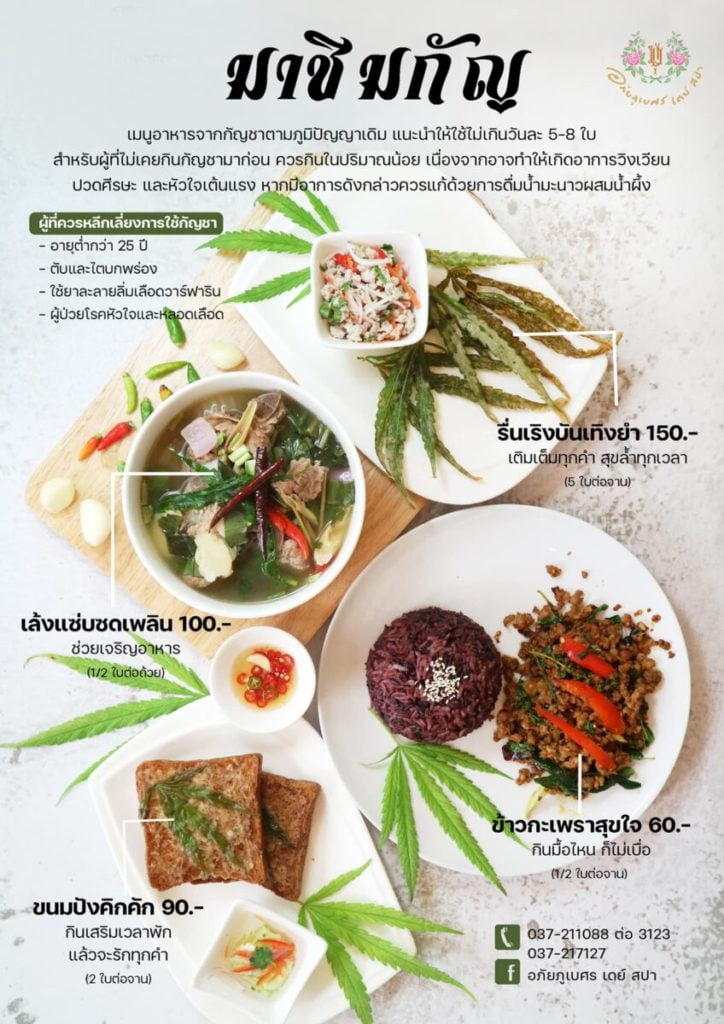 The chef at the hospital bustling kitchen fries up battered marijuana leaves until crispy, before sprinkling them in a wok of minced meat with chilli. To avoid overdosing, the restaurant has a five-leaf maximum limit per customer. Stoned citizens with a low tolerance have the option to choose the dish with just a half-leaf. Those expecting a child or with certain health problems are advised to avoid the weed-infused menu.
Ancient Way Of Eating

Putting cannabis leaves in food is part of Thai culture. In the past, before cannabis was banned, Thai citizens added small amounts of marijuana as seasoning herbs and also used it as a herbal remedy.

But don't expect to get high from these marijuana-spiked delicacies. Only the parts of the cannabis plant that contain super-low traces of THC are legal for consumption in Thailand.