Have you ever wondered what the world record is for the biggest joint ever rolled, and what exactly this joint would look like? Look no further stoned citizens the answer lies with a fairly peculiar gentleman who designed and constructed a fully-smokeable watermelon-shaped joint that weighed nearly two kilograms! Tony Greenhand is a highly praised creator of the most sophisticated and extravagant joints known to humankind. He has had his hand at joints resembling everything from an AK-47 to a collection of Pokemon characters, food items and celebrity figurines.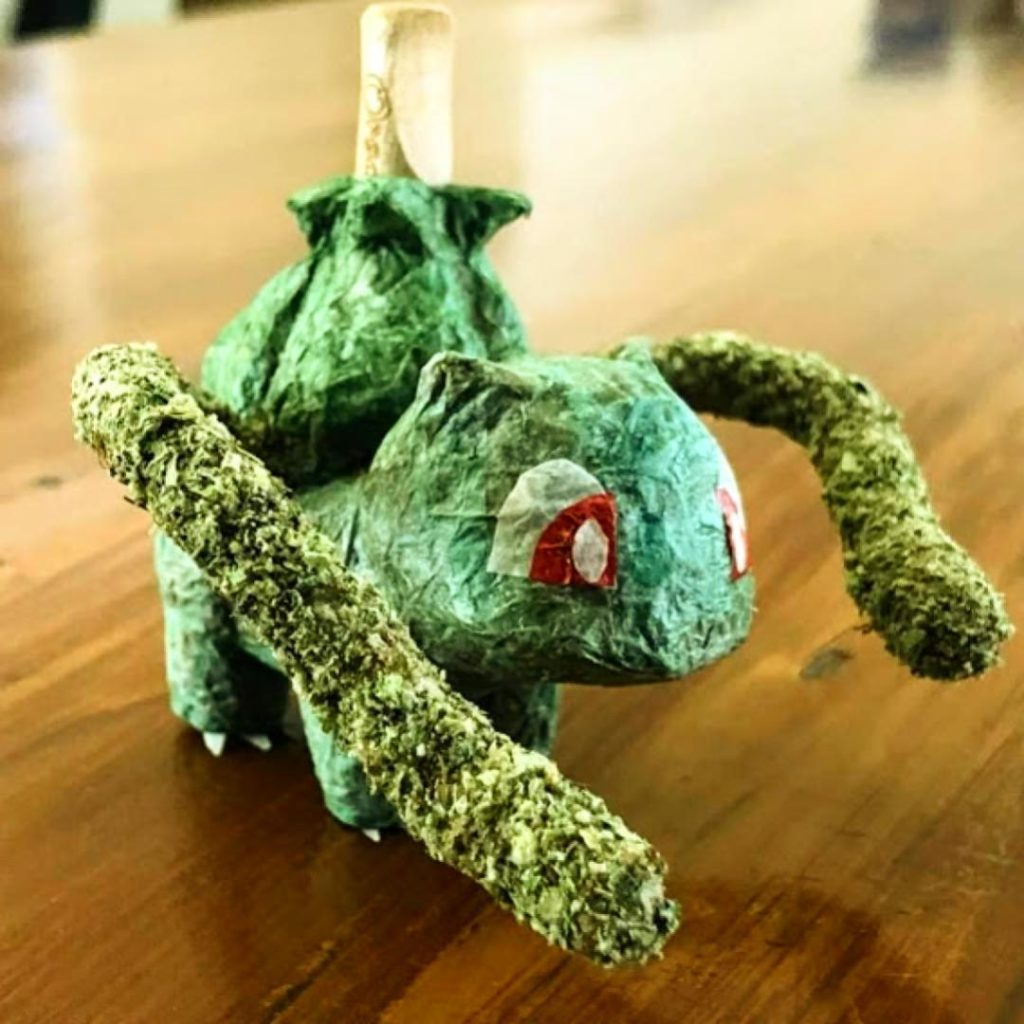 Tony Greenhand is well known as the GOAT (Greatest Of All Time) at rolling incredible joints! He has created thousands of phenomenal pieces of art, just to go up in smoke as it is celebrated. Some people have some serious money to burn and are willing to pay hundreds of thousands of dollars for a custom-designed Smokeable Art piece by Tony Greenhand. 
I personally find it difficult to choose my favourite creation amongst his Instagram portfolio. We take a deeper look at who the man behind the green hands are and admire some of our favourite pieces.
THE MAN
Tony Greenhand is a pseudonym that had started during his high school years after his friends constantly insisted he looked like Tony Danza. In fact, everybody except his father calls him Tony! Greenhand was added later on when Tony had to choose an alias to participate in online forums and social media platforms.  
Tony Greenhand is an expert joint engineer, cannabis breeder and cannabis entrepreneur from Oregon, in the USA. He most recently added acting to his growing list of accomplishments as he stars alongside Jonah Hill, Joaquin Phoenix and Rooney Mara in Don't Worry, He Won't Get Far on Foot.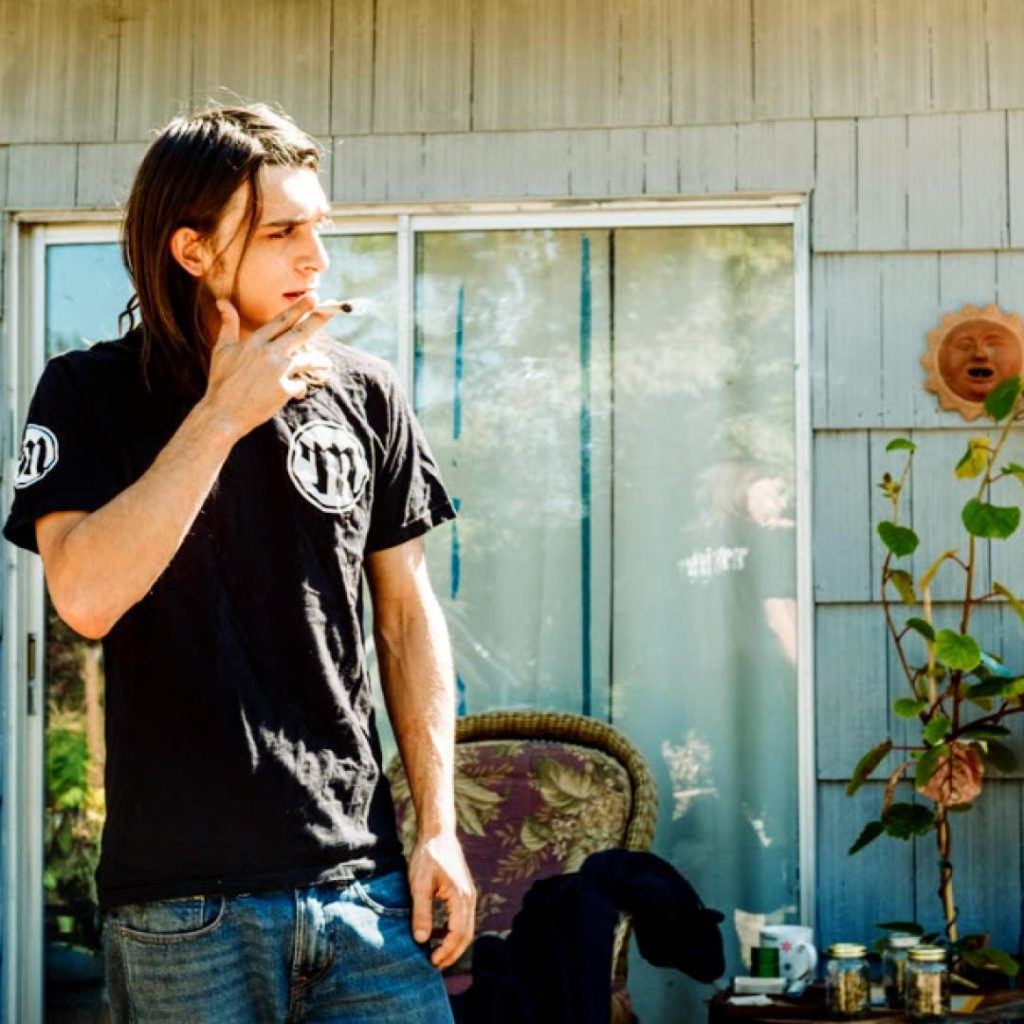 His girlfriend is a pot photographer and Instagram influencer who spends her creative time making interesting trinkets from hemp leaves she collects from their garden. The pair met at the Colorado High Times Cannabis Cup in 2014 when She won a Greenhand joint in a social media competition. On their first date, Tony presented her with an elaborate joint that looked just like a rose!
In 2020 Greenhand partnered with Quibi to release a docu-series called Let's Roll With Tony Greenhand. Each episode sees the hilarious Greenhand meet up with a notorious celebrity stoner to create wild smokeable creations and then actually light it up. 
He is truly passionate about creating art that builds community and increases awareness around the ever-evolving cannabis culture. Tony is devoted to being THE joint specialist and constantly pushing to up his game and create bigger and better designs. His creativity and dedication to creating out-of-this-world smokeable pieces have attracted celebrity clients like B.o.B., Rihanna, 2 Chainz and Tommy Chong. 
HOW IT STARTED
Tony was about 16-years-old when he had his first experience smoking cannabis, he would not however be trusted with the duty of rolling a joint for another two years. According to the man himself, his first attempt at rolling a joint was a thirty-minute battle that delivered an unsmokable joint. He was determined, however, to master the art of rolling the perfect joint. Tony bought an ounce of weed, which is 28 grams, and spent the weekend teaching himself; rolling all the joints at a house party with his friends.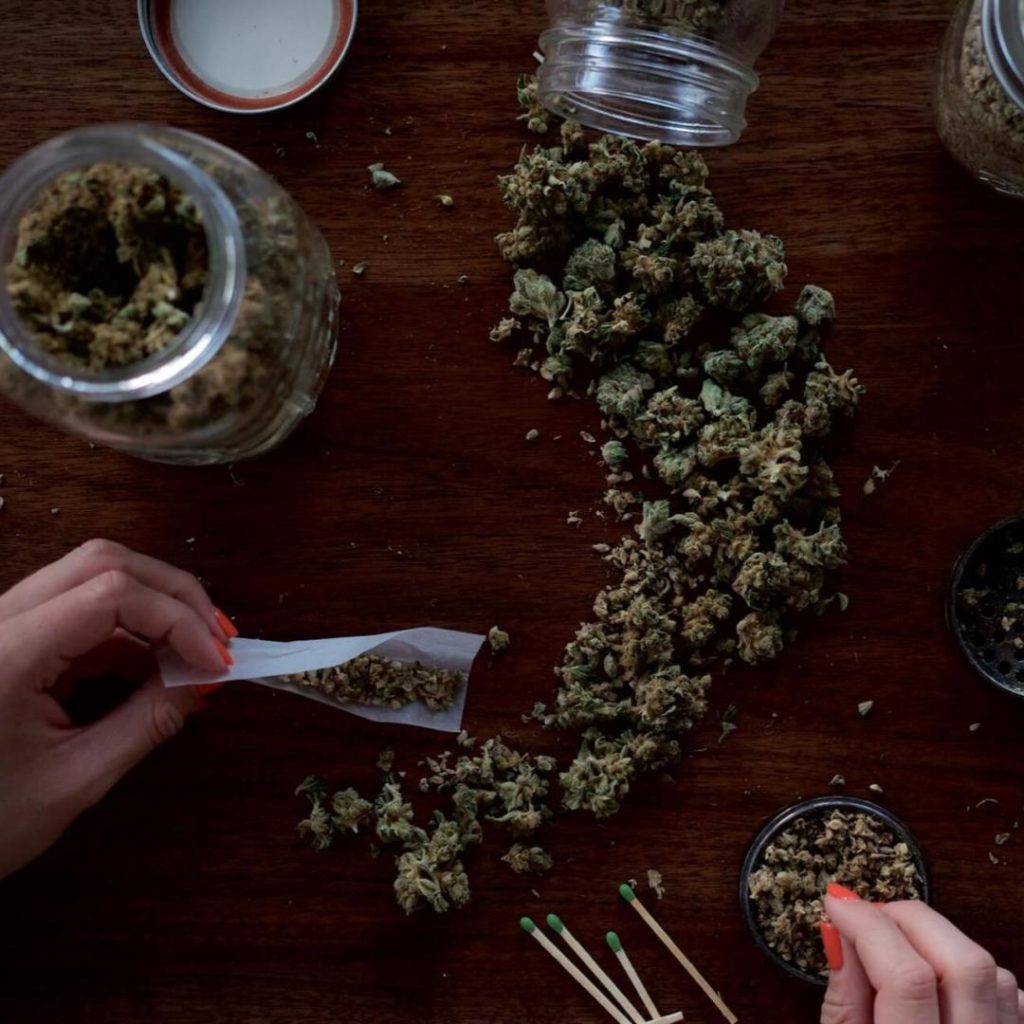 In a recent interview with Vice, Tony was asked how he got into creating smokeable art: "When I was young, I used to work with clay and wood and stuff, and then I started growing a lot of weed. It became sort of impractical to keep doing the other stuff, but I really liked to be creative.". He went on to discuss the evolution of his art, it started with practising to make cross-joints and windmill-joints, and later advanced to rocket ships, animals and even a likeness of Mike Tyson eating a giant avocado! 
The first piece Tony was ever commissioned for, was to create a Sherlock Holmes Pipe for a friend. The final piece was so impressive that a friend eventually persuaded him to post a picture of the unique art piece on Reddit. Tony received such great feedback that he was instantly motivated to create bigger and more elaborate smokeable pieces. Today, Tony has nearly 400k followers on Instagram; who are constantly finding themselves eagerly anticipating his next post. 
THE ART
A custom Tony Greenhand joint could cost you anything between 300 and 10 000 dollars depending on the size and design. He will create joints for any occasion and is happily challenged by the requests his clients put to him. Because of the Federal legal status of cannabis in the US, his clients generally fly in to meet with him, or actually fly in Greenhand to create their personal art pieces. 
Just like any artist, Tony has a preference when it comes the materials he uses to create his masterpieces. He prefers to use San Andres wrappers, Grabba Leaf or Vibes Papers to create his special joints, which are held together with a plant-based smoke-safe adhesive powder. Tony applies the final touches by using natural dyes to create colour and dimension. 
Greenhand has recently announced his future plans which I am sure includes amazing and elusive joints! It has been rumoured he once built a 20-kilogram Statue of Liberty joint that had to be mounted to a custom metal frame with a built-in fan. Apparently, the plan was to hotbox an entire venue with the almost three-meter tall statue-like joint. For whatever reason that did not happen, I am looking forward to what those green hands have installed next!