Dementia is a disastrous disease that affects as many as 50 million people worldwide with an annual growth of 10 million people. Two in every three people with dementia live in low- to middle-income countries. Dementia is a group of brain disorders like Alzheimer's Disease; that is characterized by impaired intellectual, social and cognitive abilities.
ALZHEIMER'S DISEASE
Alzheimer's Disease (AD) is a progressive neurological disease of the brain that leads to the irreversible loss of neurons. AD is the most common cause of dementia among older generations, making up between 50 and 70% of cases. 
Research shows the medical use of marijuana for AD may prevent the formation of deposits in the brain associated with the disease. THC and other cannabinoids may be an improved therapeutic for AD by simultaneously treating both the symptoms and their progression.
For sufferers, the memory and thinking skills are slowly destroyed and eventually they require assistance to perform the most basic tasks. There is no known cure or proven treatment to slow the progression of AD, the medication that patients have been prescribed is to alleviate symptoms. 
Early indicators may start with forgetting recent events leading to advance symptoms that can include problems with language, disorientation, mood swings, loss of motivation, not managing self-care and behavioural issues. Alzheimer's patients that have developed such severe symptoms eventually tend to withdraw from family and friends. Their bodily functions shut down over time, leading to their eventual death.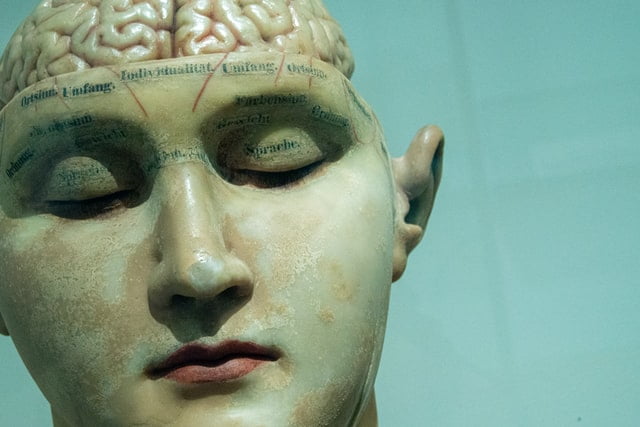 Although the exact cause of AD is still poorly understood the following are known to be contributing factors:
Genetics – has only be proven to be a contributing factor to early-onset AD.
Environment – which could include a history of traumatic brain injuries or a low-level education which prevents mental development.
Age – the biggest risk factor contributing to AD.
Gender – it is thought that AD affects more men than woman, as woman live longer on average.
Lifestyle – smoking, obesity, high blood pressure, high cholesterol, poorly managed type-two-diabetes, excessive alcohol consumption, poor diet and low levels of activity.
TREATING SYMPTOMS WITH CBD
The cannabinoids in medical marijuana have been shown to slow down the formation of plaques forming in the brain and reduce the rate at which cells die. Plaques are the build-up of amyloids between nerve cells in the brain and are responsible for the blockages that lead to Astophy, the shrinkage of the brain due to cells dying off. Cannabis is a natural anti-inflammatory, reduces cognitive degeneration, triggers neuron growth, stimulates appetite, promotes weight control, prevents delusions, stabilizes mood, improves sleep, increases social engagement and boosts motor function! 
Comedic legend Seth Rogen and his wife Lauren Miller Rogen are serious about creating and promoting awareness around Alzheimer's Disease. HFC is an American national non-profit organization whose mission is to take care of families facing this disease as well as educating young people about healthy brain habits. These include at least eight hours of sleep, regular cardiovascular exercise, balanced nutrition, mental fitness and emotional well-being.

September the 21st is World Alzheimer's Disease Day; spread awareness, be mindful and check in with those friends and relatives that are living with Alzheimer's Disease or might be looking after and caring for someone with AD!