The songs of freedom given to the world by Bob Marley have proven prevalent, even more so three-decades after his tragic death at only 36. We dive into the life and legacy of a global icon and honourary Stoned Citizen.
Hit play and read on!
On 6 February people from across the world celebrate the birthday of Bob Marley. The Jamaican singer, songwriter and musician is considered a pioneer in the reggae genre. He was an outspoken supporter and activist for Pan-Africanism and the global legalization of marijuana. Mr Marley ranks as one of the best-selling musical artists of all time with sales estimating $75M worldwide. Bob Marley was not just controversial in being outspoken in his support for the legalization of cannabis, his accomplishments identified oppressors and agitated social change. All the while allowing the listeners to momentarily forget their troubles and just DANCE!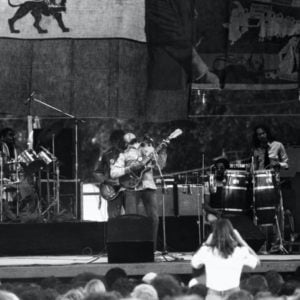 ROBERT NESTA MARLEY
Robert Nesta Marley was born on 6 February 1945 to 18-year-old Cedella Marley. His father, Norval Marley was already middle-aged when he married Cedella and although he provided financial support, Bob was only five-years-old when he saw his father for the last time.
Bob and Bunny Wailer, Neville Livingston, were making music together from a young age. Their journey of musical exploration deepened when Cedella gave birth to a little girl that was fathered by Bunny's father. The pair befriended Peter Tosh and dropped out of school to in their early teenage years, rather focussing on music. The initial intention was to create a vocal harmony group, as none of them could play an instrument at the time. Joe Higgs played a massive role in developing the crew's vocal harmonies and teaching Bob how to play the guitar. 
In 1966 Bob married Rita Anderson and moved to the United States for short while, where Bob worked as a lab assistant and assembly line worker. Bob adopted Rita's two children, from her previous marriage, and had four kids of their own. The Marley clan grew by five more kids that were born from other women.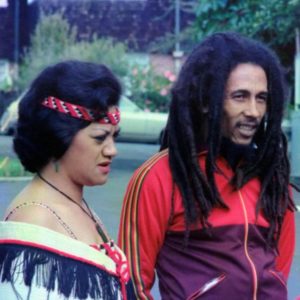 The Marley family relocated to London in 1979, following an assassination attempt on Bob at his home in Jamaica. The politically motivated attempt on his life left him with minor wounds in the chest and arm, but could not stop him from performing a scheduled concert to a crowd of 80 000 attendees. When Bob was questioned about his determination he explained; "The people who are trying to make the world worse aren't taking a day off, how can I?"
CANNABIS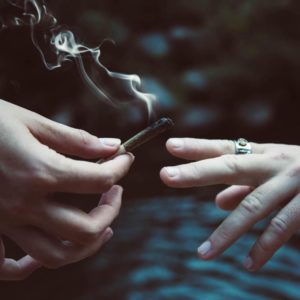 Bob Marley considered cannabis to be a healing herb, a sacrament of sorts and an aid to meditation. He started par-toking when he converted to the Rastafari faith in 1966 and fully supported global legalization of cannabis. Bob was once arrested in London and spent a month in prison when he was caught with cannabis. He believed that cannabis use was prevalent in the Bible and often preached on the vitality of marijuana in religious growth, connecting with Jah, philosophising and becoming wiser. 
"When you smoke herb, herb reveal yourself to you. All the wickedness you do, the herb reveal itself to yourself, your conscience, show up yourself clear, because herb make you meditate. Is only a natural t'ing and it grow like a tree."
MUSIC
Bob Marley has a distinctive vocal and songwriting style with a sense of Rastafari spirituality. His music is a fusion of elements from the reggae, ska and rocksteady genres. Bob Marley and the Wailers produced 13 studio albums, six live albums, 11 compilations and six remix albums. Legend – The Best of Bob Marley and the Wailers is the top-selling reggae album of all times, spending 1126 weeks on the Billboard 200 and Pop Catalog Albums charts.
GLOBAL INFLUENCE
Bob was and is posthumously a global figure in popular culture, and he increased the visibility of Jamaican music and culture on a global scale. In 1979 he released the politically charged album; Survival, which reflects his support for the struggles of African people. The same year, at a festival in Boston, Bob showed strong opposition to the South African apartheid regime. Bob was invited to perform at the annual Zimbabwean Independence Day celebration in 1980.
ILLNESS
Bob was diagnosed with Acral Lentiginous Melanoma, a deadly kind of skin cancer, in 1977. He refused to have the cancer-stricken toe amputated because of his religious views and concerns the procedure could affect his performing career. Instead, the nail and nailbed were removed and covered with a skin-graft from his thigh.
Two days before Bob was scheduled to perform his final concert he collapsed while he was jogging in Central Park. The cancer that started in his toe had metastasized and spread throughout his body, to his brain, lungs and liver. At the time Marley was given an estimated life expectancy of just a month. He sought treatment at a clinic in Germany where he underwent alternative cancer therapy.
After eight months of unsuccessful treatment, 36-year-old Bob set out on his final journey to his home in Jamaica. His health deteriorated rapidly and he died shortly after the connecting flight, to Jamaica, landed in Miami on 11 May 1981. His final words to his son, Ziggy Marley, was "Money can't buy life".
Bob Marley received a state funeral in Jamaica on 21 May 1981. His final eulogy was delivered by the then Prime Minister of Jamaica; Edward Seaga; 
"His voice was an omnipresent cry in our electronic world. His sharp features, majestic looks, and prancing style a vivid etching on the landscape of our minds. Bob Marley was never seen. He was an experience which left an indelible imprint with each encounter. Such a man cannot be erased from the mind. He is part of the collective consciousness of the nation"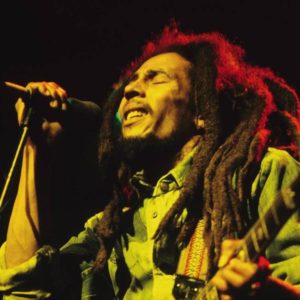 ACCOLADES
Time Magazine named Exodus the Album of the Century in 1977, a year after Bob Marley and the Wailers was crowned Band of the Year by Rolling Stone. In 1978 Bob Marley was awarded the Peace Medal of the Third World by the United Nations, for his part in the fight for peace and justice in third-world countries.
Bob Marley was posthumously honoured with a designated Order of Merit, which is the highest honour afforded to civilian citizens in Jamaica. He was inducted into Rock and Roll Hall of Fame in 1994 and ranked at number eleven on Rolling Stone's 100 greatest artists of all times ten years later. Bob Marley received his star on the Hollywood Walk of Fame in 2001, the same year he received a Grammy Lifetime Achievement Award.
LEGACY
The Marley family are true ambassadors of their patriarch's legacy. Cedella Marley, Bob and Rita's firstborn, is the CEO of the Marley Estate who owns the global rights to Bob Marley's likeness.
Tuff Gong International is a record label that was founded by Bob Marley in 1970 and run from his home in Jamaica. The new facility is one of the biggest recording studios in the Caribbean and is a longtime resource for Jamaican musicians. 
The House of Marley produces high-performance audio products that are custom tuned for the most realistic and powerful performance possible. The eco-conscious identity was created in collab with the Marley family to carry Bob's legacy of love for music and the planet. They are committed to charitable causes, with projects involving forest replantation and ocean conservation. 
Marley Natural is Bob Marley's official integrity-driven cannabis brand. They produce a premium range of cannabis products, accessories and toiletries that are responsibility sourced. The products are crafted with awareness, authenticity and genuine respect for natures nourishing benefits. Reflecting the Marley ethos of integrating natures goodness and the positive potential of pot. 
The Marley family provides philanthropic support through the Bob Marley Foundation. The Foundation perpetuates the spiritual, cultural, social and musical ideals and goals that guided Bob during his life. The guiding principals are aimed at relieving poverty while reaching those in need through education, culture, environment and sustainable community development.