Hot sauces infused with cannabis are a quick and simple way to add some extra flavour to your favourite foods. Even Snoop Dogg swears by it and admits to adding hot sauce to basically everything he makes and eats. Tacos with a soft touch, loaded Nachos, mash potatoes, Bow Wow Brownies… they're all candidates.
Hot sauces infused with cannabis work pretty much the same way as a typical hot sauce, except you also get the calming, pain-reducing effects of cannabidiol, which—hey, synergy. There are so many health benefits to consuming chillies, so adding hemp seed oil is a great way to promote the healthy side of both ingredients.
Here are some cannabis-infused hot sauces that will calm you down as things get heated.
Johnny Hexburg CBD Infused Hot Sauce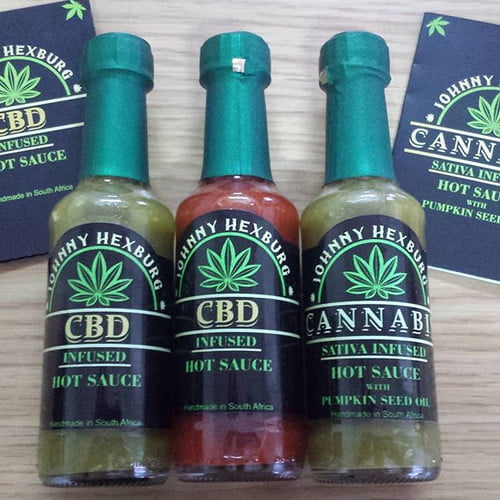 The name of South Africa's first full-spectrum CBD infused hot sauce was inspired by a 13-year-old and his fictional counterpart and imaginary friend, Johnny Hexburg. The non-psychoactive tangy hot sauce is made with South African grown chillies and hemp oil extracted from locally grown cannabis plants. The cannabis Sativa sauce comes in only one flavour, with a mild to medium heat which most people can bear. Put it on all things cheesy, like these cannabis fries.
Kodiak Creations Agave Widow Hot Sauce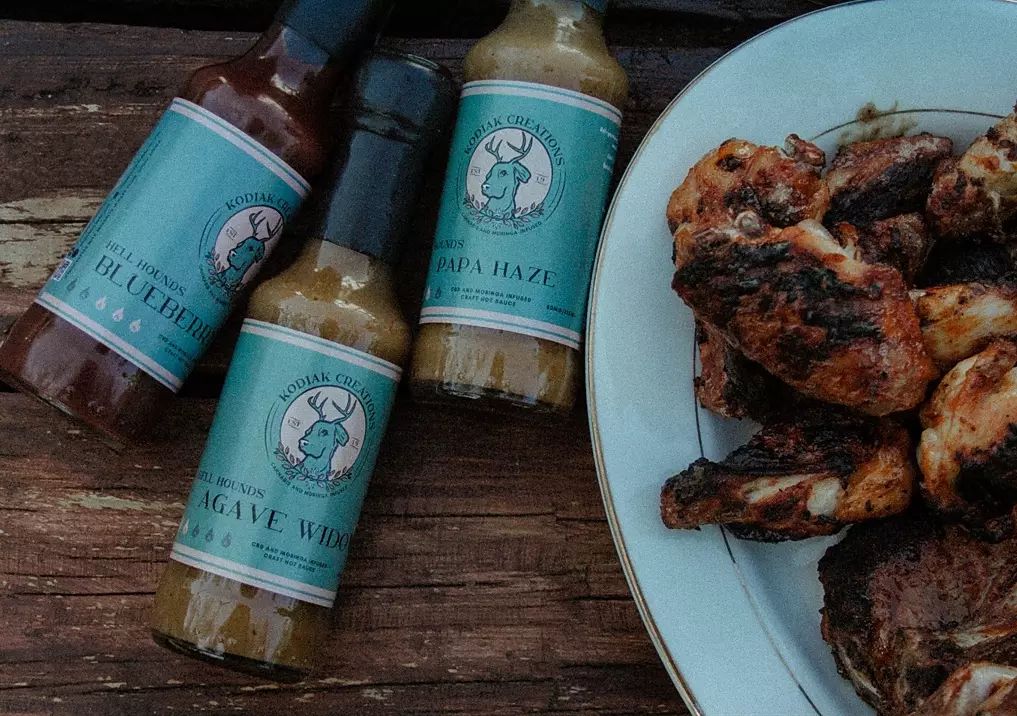 Infused with moringa and white widow terpenes, this spicy hot sauce also contains agave tequila, fresh jalapeno and a dash of lemon juice. For those who don't know, the White Widow strain has blessed every Dutch coffee shop menu since its birth in the 1990s.The Agava Widow Hot Sauce is made by Kodiak Creations, a micro-batch infusion company based in Cape Town, South Africa, which produces a line of CBD-laced seasonings and condiments. Add the Agava Widow Hot Sauce to your eggs in the morning or anything else that floats your slowboat.
Cannabis THC-infused Sriracha tincture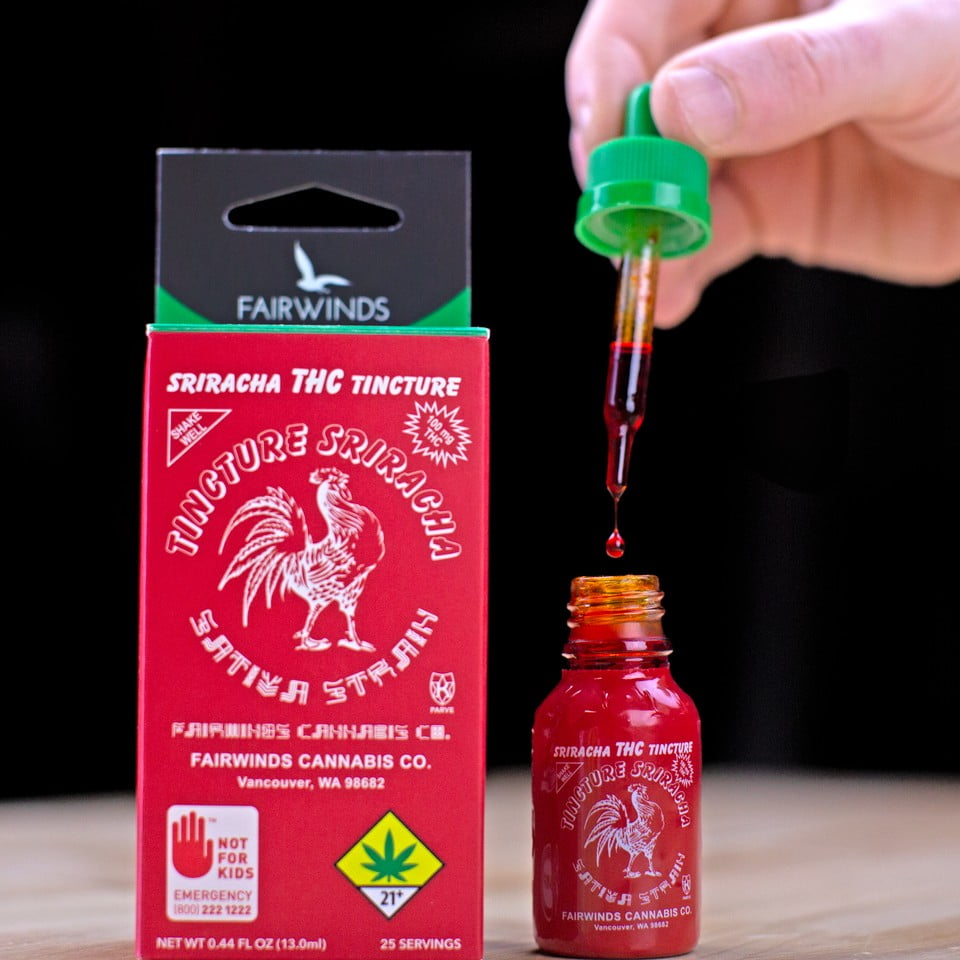 This Cannabis Sriracha is a real Pho King Hot tincture! Produced by Washington State-based cannabis company Fairwinds, the THC-infused hot sauce isn't affiliated with the popular Sriracha sauce brand. It contains a variety of spices, including ingredients made in-house, and 100mg of THC per package. The tincture is designed to be added to dishes like pho, ramen, or any other cuisines that could use some extra spice—with the added perk of getting you seriously stoned. Or take it to the next level and add it to sushi bakes.