Few things are as great as a bunch of stoners arranged around a campfire, par-Toke-ing in the pleasures of Mary Jane and engaging in deep meaningful conversations. Except of course if somebody emerged with the ingredients to make Stoner S'mores! A cannabis-infused campfire classic that is quick to assemble, dopey and delicious.
S'MORES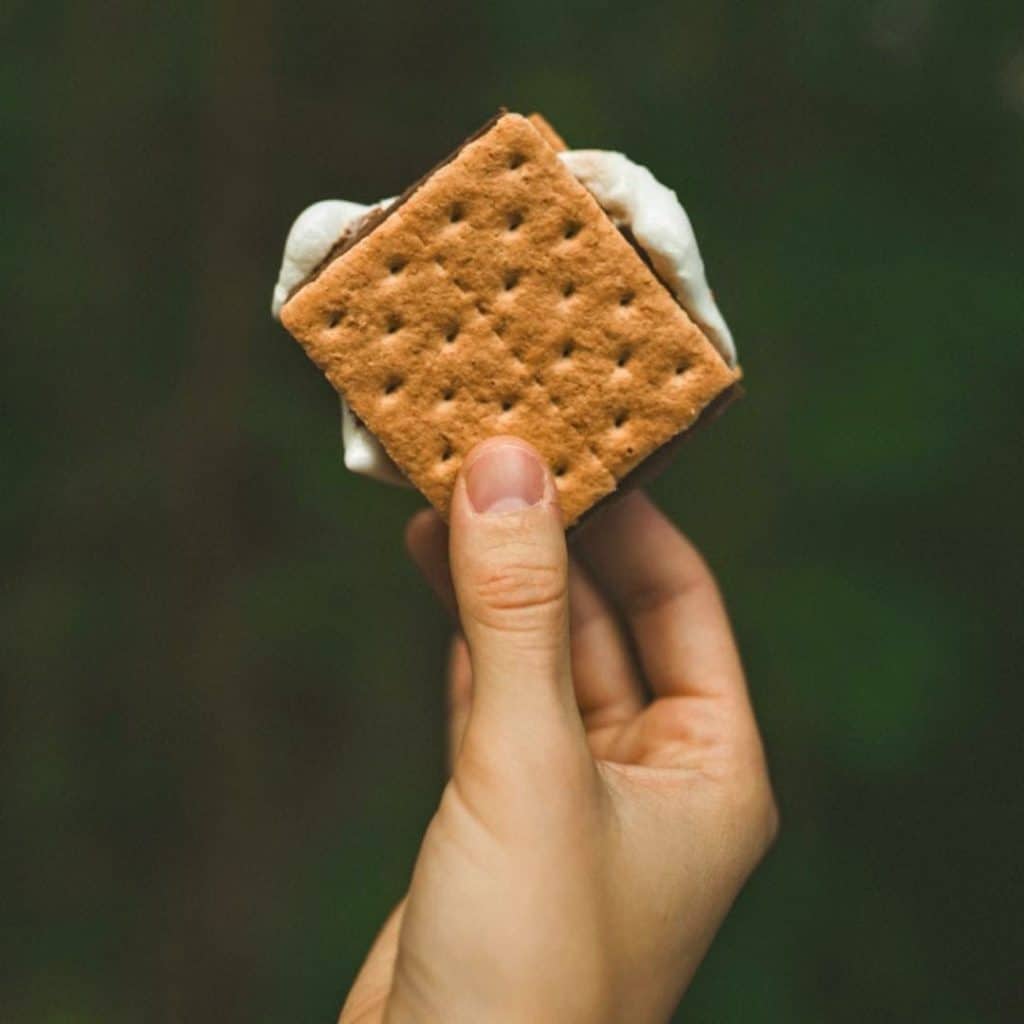 S'mores are a traditional campfire treat that is made by sandwiching toasted marshmallows and chocolate between two graham crackers. These delicious treats are so popular in the United States, Americans annually celebrate National S'more Day on August 10.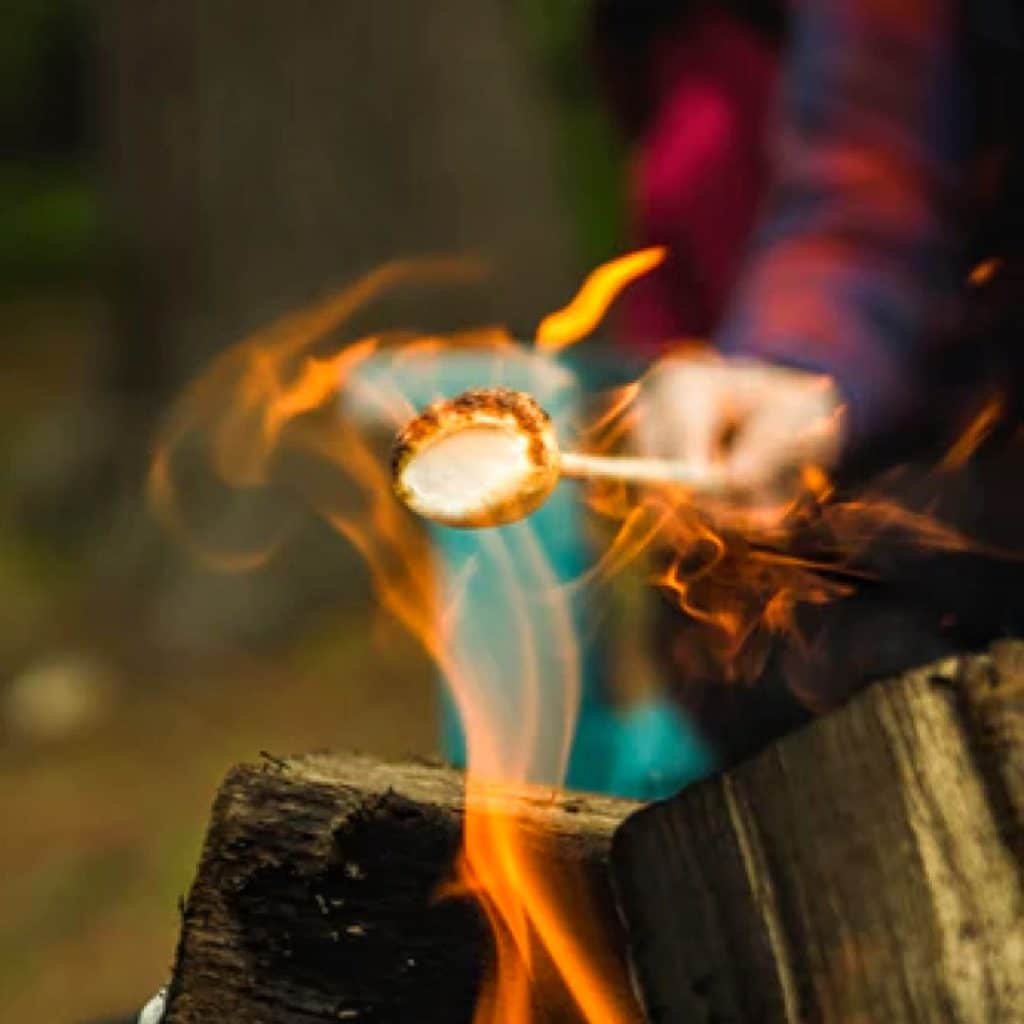 Pressing two biscuits together with a molten marshmallow and chocolate centre was first documented in the early 1920s. The Tramping and Trailing With The Girl Scouts, a Scout's guidebook that was published in 1927, was filled with tips and tricks for spending time in the wilderness. Amongst other recipes that can be prepared in the woods and cooked over an open flame is a recipe for 'Some More', a tasty treat that was said to make you want just that: SOME MORE!
STONER S'MORES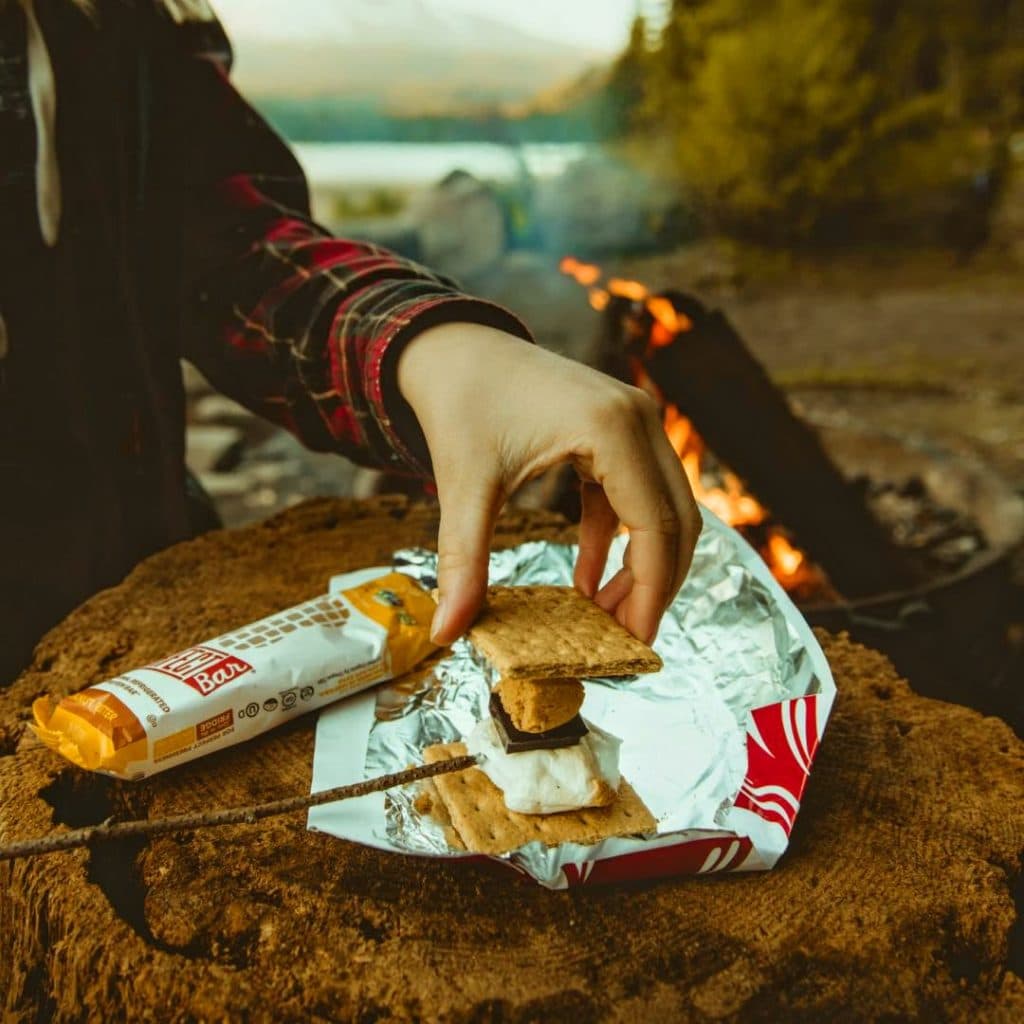 Stoner S'mores are quick, easy and delicious! Although S'mores are traditionally made by toasting the marshmallows over a campfire, they can be made anywhere over an open flame. The marshmallow should be blistered and golden brown on the outside with a gooey melted centre. It is important to secure the marshmallow with a metal or wooden skewer, molten marshmallows can cause some serious burns, so be careful! The roasted marshmallow is then sandwiched between two graham crackers along with cannabis-infused chocolate sauce!
Stoner S'mores
Course: Edibles
Cuisine: Munchies
Difficulty: Easy
Stoner S'mores are a quick and delicious take on the classic s'more, and a sure addition to any stoner campfire get-together.
Ingredients
4 Graham crackers, halved

4 Marshmallows

4 teaspoons Stoner chocolate sauce, adjust according to dosage
Directions
Arrange the graham crackers on a tray.
Add a teaspoon of stoner chocolate sauce to four of the squares.
Secure the marshmallows onto a skewer and roast them over an open flame, until they are golden brown on the outside and gooey in the middle.
Slide a toasted marshmallow onto each of the chocolate topped crackers.
Top the S'more stacks with the other biscuits and sandwich them together.
Notes
Adjust the amount of chocolate sauce according to how High you want to fly. Remember the golden rule of edibles, start low and go slow!