Dessert means something different to every individual, greatly impacted by culture, tradition and personal preference. I often find myself daydreaming of the decadent dessert that is made up of a chilled baked custard centre and a delicate caramel crust; the Crème brûlée. Also known as burned, burnt or Trinity cream; this dessert is a true mark of elegance and one of the hallmark desserts of Paris. 
Admittedly, making this decadent dessert at home can be relatively intimidating, but it does not have to be! We have formulated an easy-to-follow recipe to make the perfect DIY Crème brûlée that is infused with cannabis, of course – Crème brû-Yay!
CREME BRULEE
Crème brûlée is a French name that translates to burnt cream is a delicious dessert that has a rich custard base and is topped with a thin hard caramel layer, almost always served chilled. The pudding portion of this dessert should be trembling and tender, yet be rich and creamy. In contrast, the hard caramel layer should be evenly torched and distributed over the entire surface. When digging into this dessert the first step is to crack the caramelized layer with the back of a spoon and then digging straight down to get a spoonful of set custard centre and cracked caramel.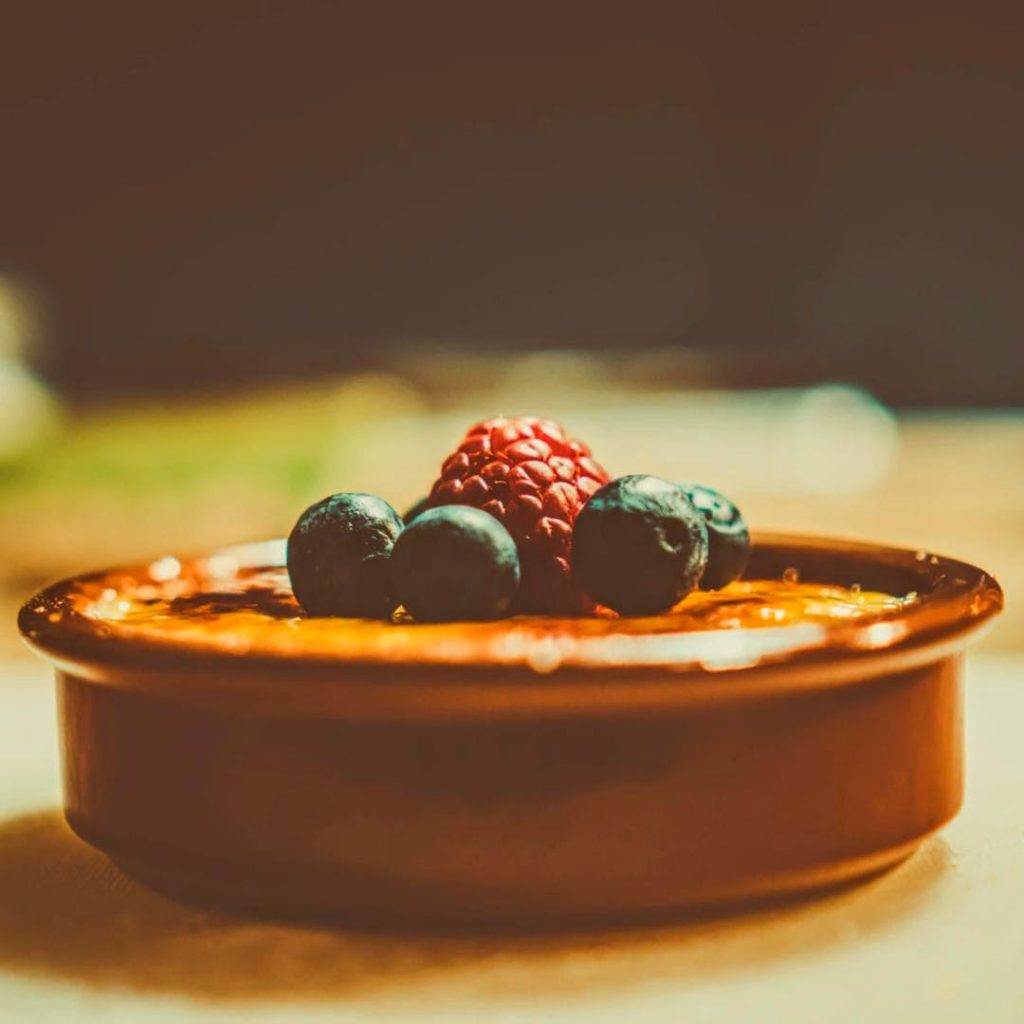 The origin and history of the dessert called crème brûlée is vastly disputed, the earliest known recipe appears in the 1691 cookbook; Cuisinier Royal er Bourgeois by François Massialot. Some authors have suggested that it was inspired by the Crema Catalana, a virtually identical dessert with Spanish origins that date back to the 14th century. Crema Catalana first appeared in a cookbook in 1745 by Juan de Altamiras. The key difference between these similar desserts is that the Crema Catalana is made with milk and thickened with cornflour, whereas the French counterpart does not require a thickening agent as it is made with cream.
CREME BRULEE DAY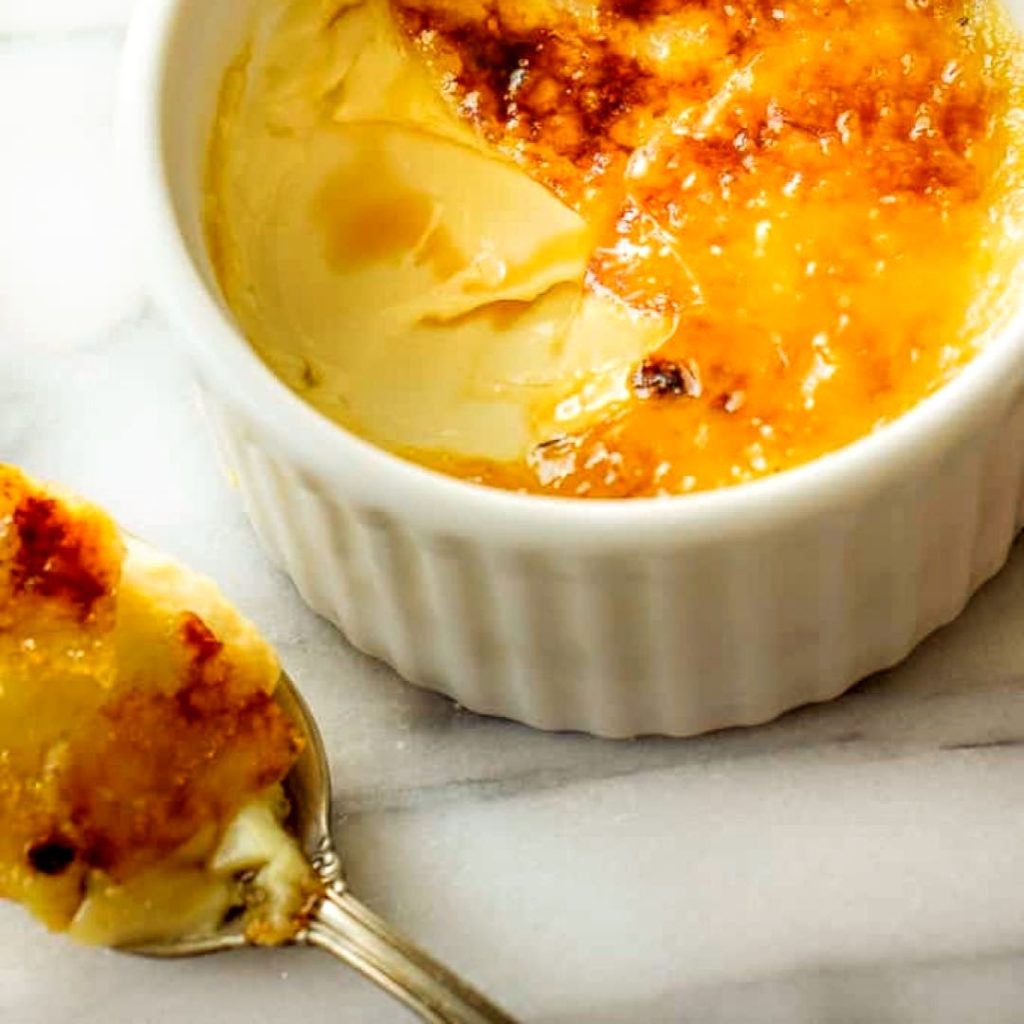 The United States celebrates these delectable baked custard desserts on National Crème Brûlée Day annually on July 27. Although the exact origin of the baked custard dessert is shrouded in mystery, Sirio Maccioni is said to be responsible for the popularization of the mouth-watering dessert in the USA during the 1980s. Celebrate this day of decadence the right way, by making your own crème brûlée. Or do a quick internet search for "Creme brulee near me" and go on a dessert run.
CANNABIS CREME BRULEE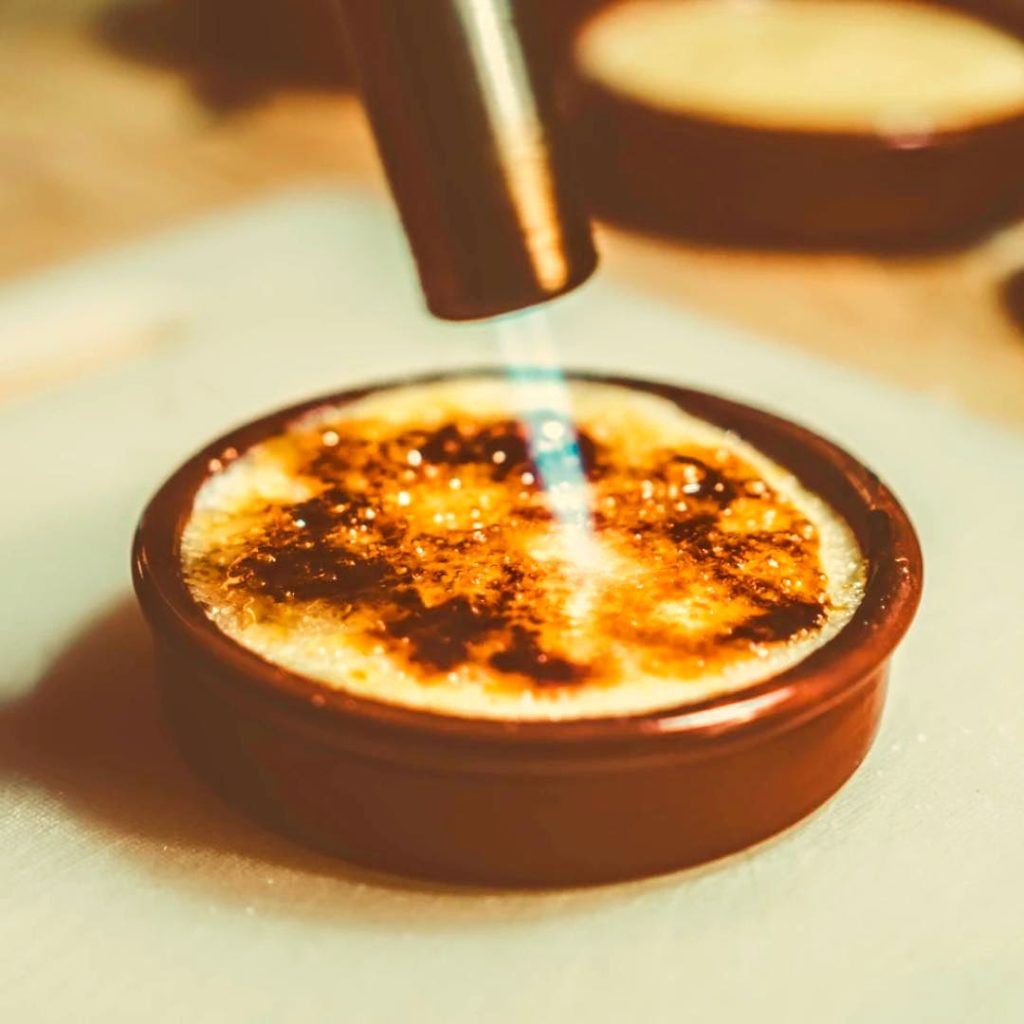 There are a number of easy-to-follow recipes to make Crème brûlée at home, some recipes are specifically designed to be made in a crockpot, other recipes are designed to be dairy-free. If you have a recipe that works for you, you could very simply substitute the granulated sugar with cannabis sugar to turn this classic into a dopey dessert!
CREME BRULEE CANNABIS STRAIN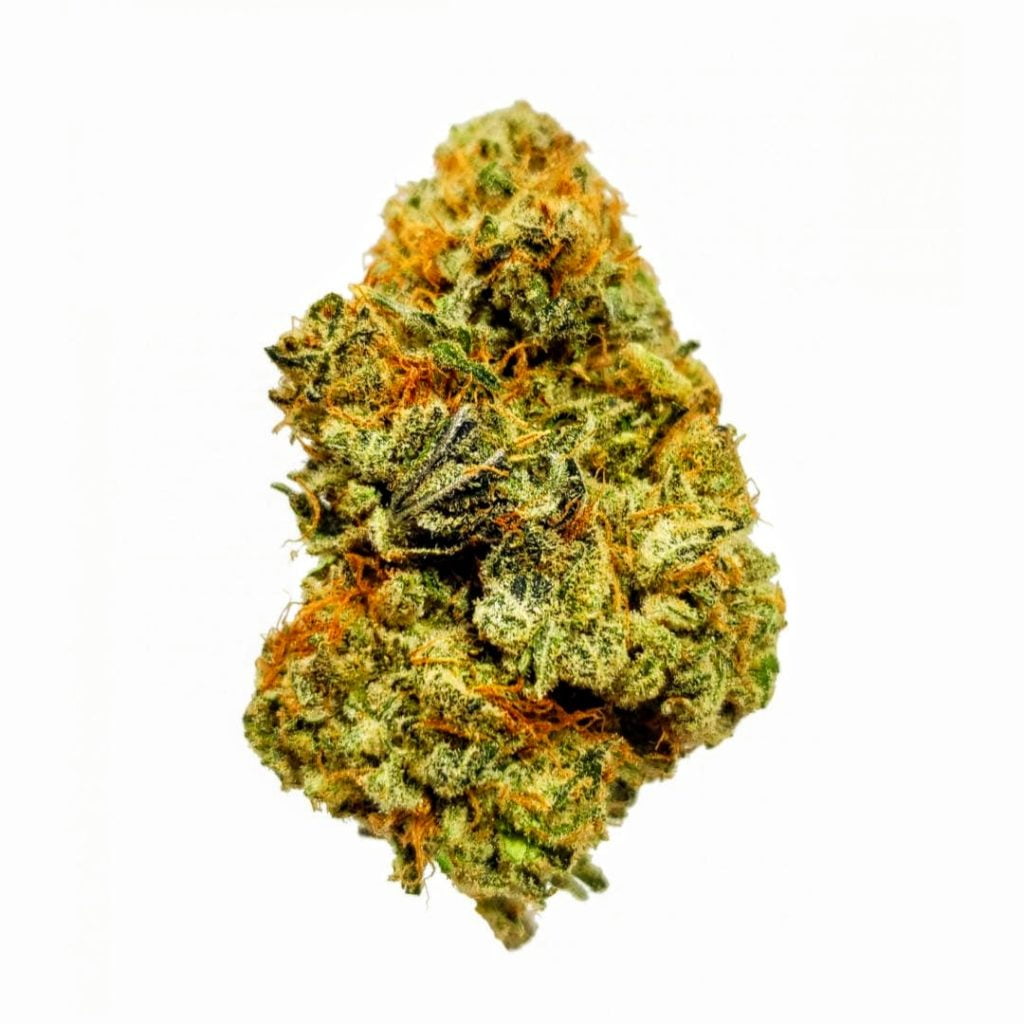 The very best marijuana strain to use in your cannabis-infused crème brûlée is Creme Brulee if you can get your hands on some of course! The Indica dominant strain is made by crossing Platinum Kush with OG Kush and Girl Scout Cookies. As the name suggests, Creme Brulee has a sweet dessert smell with earthy aromas and tones of vanilla, coffee and roasted nuts. The Creme Brulee strain will almost immediately calm you down and bring on a feeling of euphoria and complete relaxation; alleviating stress and eliminating anxiety. Although many stoned citizens have reported feeling energetic and uplifted, Creme Brulee could quickly become sedative and easily put you to sleep. Perfect for a dagga dessert!
Cannabis Crème Brûlée – A Creamy Custard Dessert With A Hard Caramelized Top To Get Baked On
Course: Dessert
Cuisine: Edibles
Difficulty: Easy
An easy to follow recipe to make your own DIY Crème Brûlée infused with cannabis, a delicious creamy dessert to get baked on!
Ingredients
2 Egg yolks

30g Cannabis Sugar + 20g Granulated Sugar

180ml Cream

5ml Vanilla Extract

Pinch of Salt

25g Granulated Sugar
Directions
Preheat the oven to 160 C and prepare two ~180ml ramekin dishes with a non-stick agent.
Heat the cream over medium heat until it starts bubbling around the sides, do not let it boil. Leave aside to cool slightly.
Whisk the eggs, cannabis sugar, 20g granulated sugar, salt and vanilla extract until well combined.
Add the heated cream in a constant thin stream, while continuously whisking the egg mixture. This is important to avoid ending up with sweet vanilla flavoured scrambled eggs.
Place the ramekins on a paper towel inside an oven pan and divide the crème brûlée mixture between the dishes.
Pour boiling water into the pan to come halfway up the side of the ramekins, be careful of getting any water droplets in the crème brûlée mixture. 
Bake the dagga desserts for ~25 minutes, or until the crème brûlée is set. The perfect crème brûlée should still be a bit jiggly in the middle.
Allow the dessert to cool to room temperature before refrigerating them for at least two hours.
Divide the granulated sugar between the two desserts, evenly spread the granules across the surface.
Use a kitchen torch to caramelize the sugar, forming a hard candy top on the creamy cannabis custard centre.
Notes
The dosages for this recipe should provide a comfortable experience, you could substitute the additional sugar with cannabis sugar for an even more elevated experience.
If you do not have a blow torch to caramelize the top of the desserts, you could try putting the desserts under a hot grill for a few minutes to caramelize the sugar. This method is not recommended, but it has worked for me in the past.